Meor to build its first industrial park in Juarez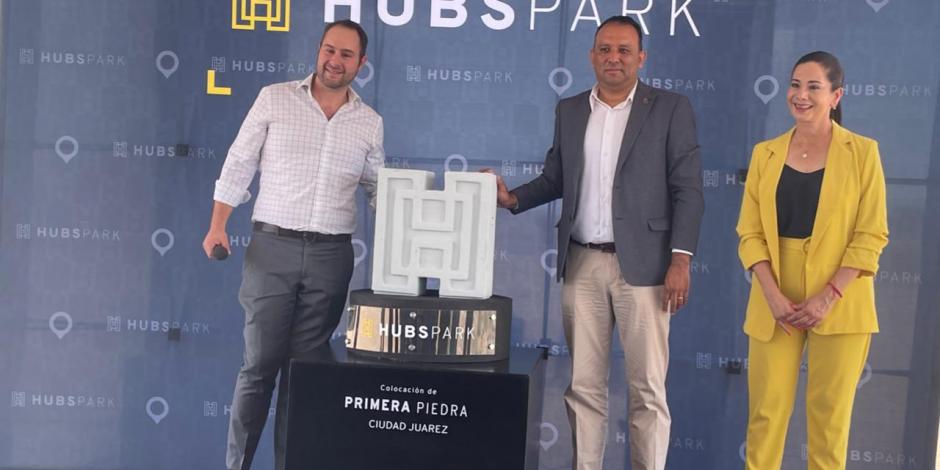 JUAREZ, CHIH – With an investment of US$30 million, the real estate development fund, Meor, with 15 years in the national market, will open its first industrial park in the border city of Ciudad Juarez.
The company held a groundbreaking ceremony for the HubsPark complex, together with municipal government officials, who reaffirmed the commitment of Mayor Cruz Perez Cuellar to support and facilitate the creation of new industrial developments.
HubsPark Juarez is one of eight complexes that Meor seeks to develop over the next few years, in at least five locations in the country such as Juarez, Tijuana, Monterrey, Guadalajara and Mexico City. In the Juarez-El Paso region, the industrial park is expected to generate 1,000 to 1,200 direct jobs for skilled labor, as well as 2,200 indirect jobs.
During the ceremony it was announced that the development will be made with an investment of US$30 million over the next two years, to build industrial buildings for manufacturing, electronics and logistics in a total area of 85,125 square meters of surface area and 43,000 square meters of construction, which will be located southeast of the city, near the well-known Electrolux company.
The CIO of HubsPark, Jonathan Pomerantz, thanked the support of the Municipal Government to consolidate the third of the eight parks they intend to develop throughout Mexico, which he assured will contribute to the economic development of the region and will provide certainty to investors.
The Secretary of the City Council, Héctor Ortiz Orpinel, reiterated on behalf of Mayor Cruz Pérez Cuéllar, that investors can have confidence that the Municipal Government will be helping the implementation of this type of developments, taking advantage of the privileged geographic position of a city like Ciudad Juarez.