Mercedes-Benz delivers 28 buses in Mérida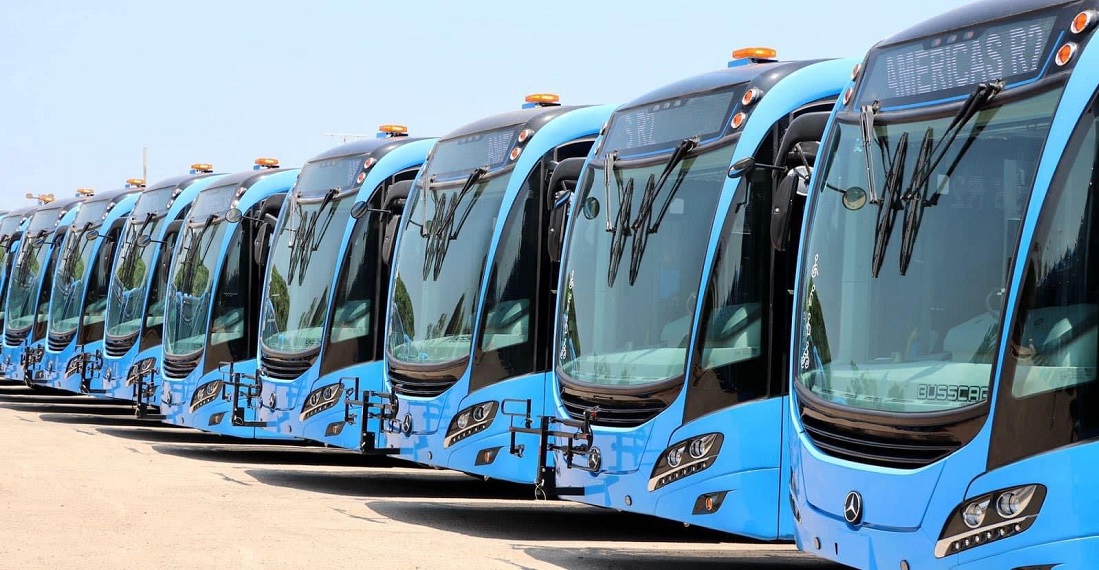 MERIDA, YUC - Mercedes-Benz Autobuses delivered 28 fully equipped buses for the company MobilityADO, in Merida, Yucatan.
These units will contribute to mobility in the Red Circuit in Merida, Yucatan, and will benefit 117,000 users who daily use the Va y Ven routes.
The delivery of these new units is configured with two types of chassis of which 11 are OH 1621/55 LE model and 17 are O500 U 1826/59 LE; all with Busscar's Urbanuss Pluss bodywork. This will allow MobilityADO to have a unified and flexible fleet according to the changing needs of the citizens.
They are also equipped with a Euro V certified engine, which includes friendly technology that results in less pollution, to contribute to environmental care.
Both models have an automatic transmission that reduces driver fatigue, and together with the pneumatic suspension, allows a smooth and comfortable ride for passengers.
It is worth mentioning that the OH vehicles have a length of 10.5 meters long, which, due to its smaller dimensions, can maneuver in tighter curves, for complex cities.
Another of the main advantages is its accessibility; having a low entrance, and a door between axles, allows all passengers to use this vehicle, and thus provide modern, flexible and quality transportation for Meridanos.
The 28 units represent the collaboration of three countries, Mexico, Argentina and Brazil, in order to continue to focus on innovation, technology and inclusion to meet the needs of passengers in Mexico and offer users quality, safe and efficient transportation.
This delivery marks the launch of the OH Low Entry vehicle, unique in its segment, with the citizens of Merida being the privileged ones to receive it first.