Mergon inaugurates its first plant in Mexico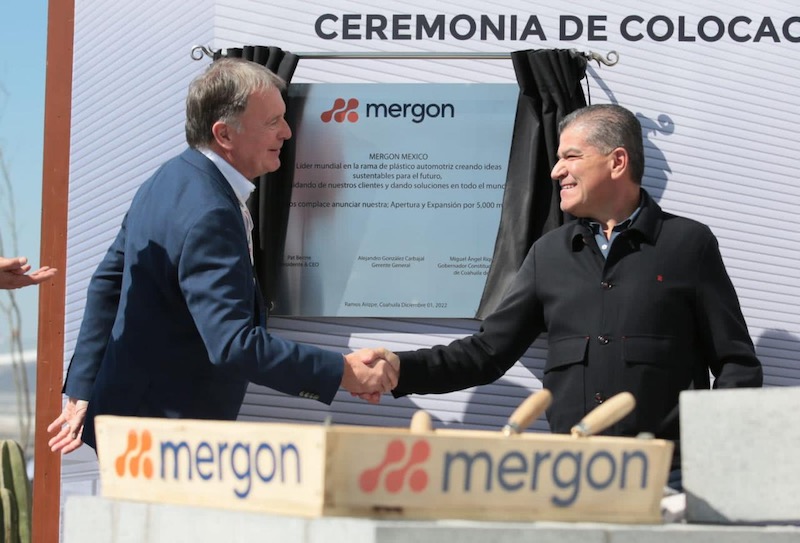 RAMOS ARIZPE, COAH – Governor Miguel Ángel Riquelme Solís emphasized that the high security environment for productive investment in Coahuila has led to the confidence of all industries that wish to expand or invest in the state.
This was stated during the inauguration of the Irish company Mergon's plant, a ceremony in which the expansion of this same plant in a second stage was announced.
Mergón, an Irish-owned company, is investing US$15 million in its Ramos Arizpe plant, the first in Mexico, which specializes in the manufacture of components for the automotive industry; in this first phase it will generate around 150 direct jobs.
"Our workers are first class, our skilled labor force is becoming more prepared every day and our educational sector is always at the forefront of what is required by our entity," he said.
Miguel Riquelme also stated that the Automotive Cluster currently has enormous potential, and in 2023 it will start manufacturing electric cars. In this regard, he mentioned that a new cluster is beginning to form in the state.
He informed Mergon's executives that this year Coahuila has generated more than 50 thousand jobs, and that confidence in the state is demonstrated daily with the arrival of new investments.