METALSA invests US$170 million in Apaseo el Grande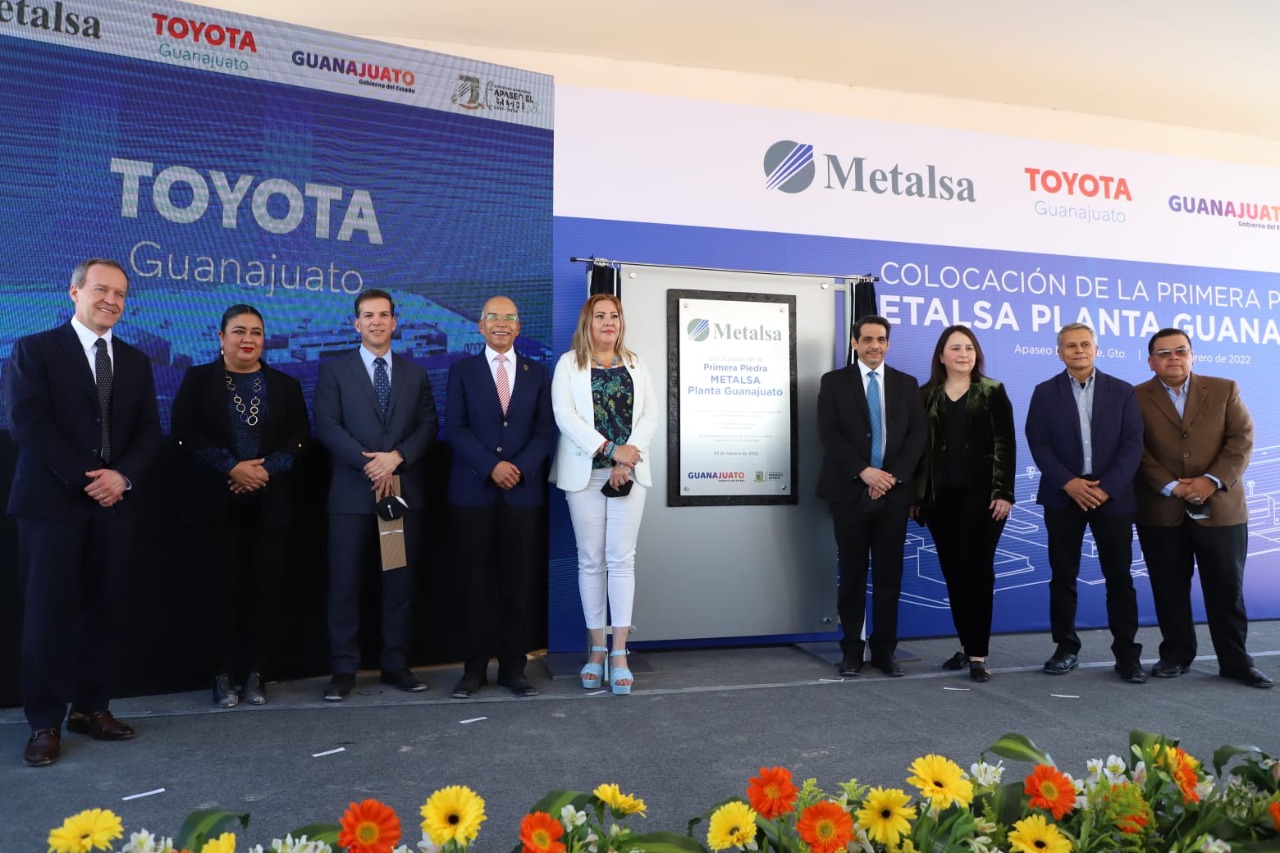 GUANAJUATO – The first stone was laid for the Metalsa Guanajuato Plant, which will be located in the municipality of Apaseo el Grande, with an investment of more than US$170 million to start production in November 2023 and provide 1,44 thousand jobs.
The Mexican company is a leading manufacturer of structural components for the commercial and light vehicle markets. It produces for more than 30 major automotive original equipment manufacturers (OEMs) worldwide. In this new plant it will be producing 270,000 chassis annually for Toyota.
"The economy of Guanajuato is one of the strongest in the Bajío region, thanks to its human capital, and at Metalsa we want to join this drive to continue contributing to the growth of this region," said Ciro Valdes Espinoza, Vice President of the Light Vehicle Business Unit.
Jose Luis Oliveros Usabiaga, Mayor of Apaseo el Grande welcomed the event stating that the three great values of Metalsa that coincide with Apaseo are hope, dynamism and humanism and highlighted the commitment to reduce polluting emissions.
For his part, the President of Toyota Motor Manufacturing Guanajuato, Juan Francisco Garcia Lopez, said he shared the excitement of this day and was proud to have partners like Metalsa.
Source: Lider Empresarial