Mexican academic will participate in the first Latin-American space mission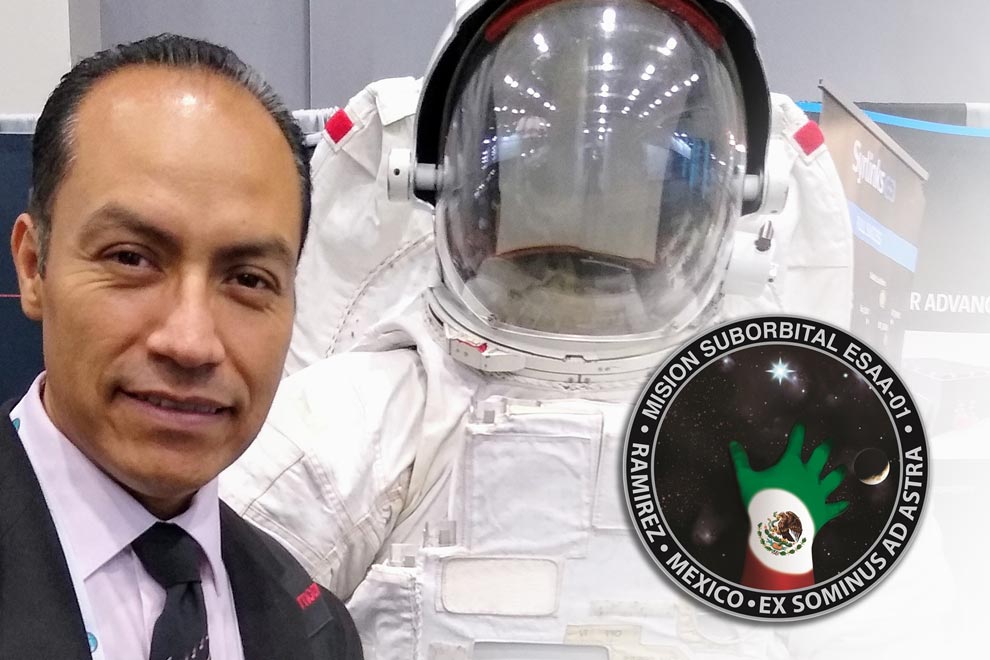 MEXICO – José Alberto Ramírez Aguilar, an academic at the National Autonomous University of Mexico (UNAM), will represent Mexico in the first Latin American space mission.
Ramírez Aguilar will be part of the crew of the ESAA-01 EX SOMINUS AD ASTRA suborbital journey of the LATCOSMOS-C program, with the aim of demonstrating that the region has the capacity to produce its own cosmonauts and acquire talent and personnel to join the global effort of expand the life of the human species beyond earth.
Likewise, UNAM explained that the project will help strengthen collaboration ties with academic and research institutions in Latin American and Caribbean countries in the development of space activities and technology.
"Having worked on this for three years and in the end being able to finalize and be selected as part of the crew is a great honor and a huge responsibility. In addition, it represents the materialization of that ladder that leads to reaching the stars and that allows us to inspire new generations", said Ramírez Aguilar.
The university student will be trained together with a crew of five other Latin Americans using a condensed version of the training program of the Ecuadorian Space Agency and the Gagarin Cosmonaut Training Center.
Later, they will travel over 100 kilometers aboard Blue Origin's New Shepard spaceship.
Once in space, the cosmonauts will carry out experiments, and after 10 minutes of flight, their spacecraft will descend with the help of a parachute.
The date on which the mission will take place is not yet known.
Source: A21