Mexican Aerospace Forum starts in Puebla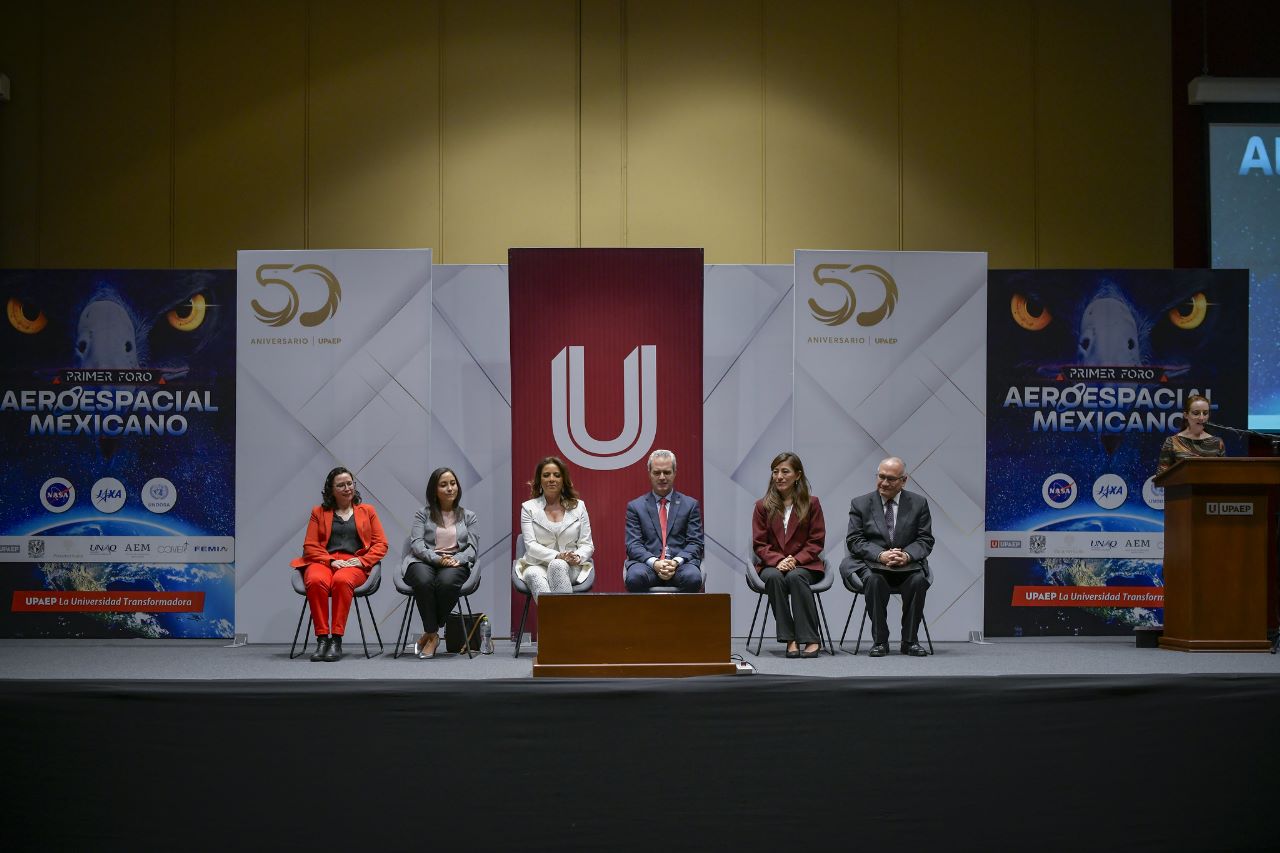 PUEBLA - The Universidad Popular Autónoma del Estado de Puebla (UPAEP) inaugurated the First Mexican Aerospace Forum, an event organized by the Deanship of Engineering that for four days will bring together leading experts, academics and young talents with an interest in the exploration and development of the aerospace industry in the country.
Emilio José Baños Ardavín, Rector of UPAEP, highlighted the importance of creating conditions conducive to human development, regardless of gender and cultural perspectives, with the aim of generating unimaginable possibilities.
Regarding young people, he highlighted the joint effort of professors, researchers and academia, in addition to underlining how the talent of young people has led to innovation in engineering, from physics and materials science to aerospace engineering.
"The University has played a crucial role in designing specific careers and collaborating with national and international bodies, culminating in the launch of the first Mexican Nano satellite," Baños Ardavín added.
The rector also emphasized the importance of collaboration and persistence in the creation of networks that promote the development and insertion of Mexico in the aerospace field.
For his part, Dr. Salvador Landeros Ayala, director of the Mexican Space Agency (AEM), highlighted that the UPAEP has an enormous tradition and conviction of the importance of space; in recent years it has been involved in important space projects and each time in an ascending term.
"We greatly recognize UPAEP for this effort, in the mission of promoting team training and technological development to continue to tirelessly promote the talent of our new generations of the country," said Landeros.
During his message, Landeros Ayala pointed out that Mexico's participation in the Artemis program opens up great opportunities to carry out projects that strengthen the industry, as well as the development of new knowledge, which is expected to have a multiplier effect.