Mexican airline Volaris reduces costs to a minimum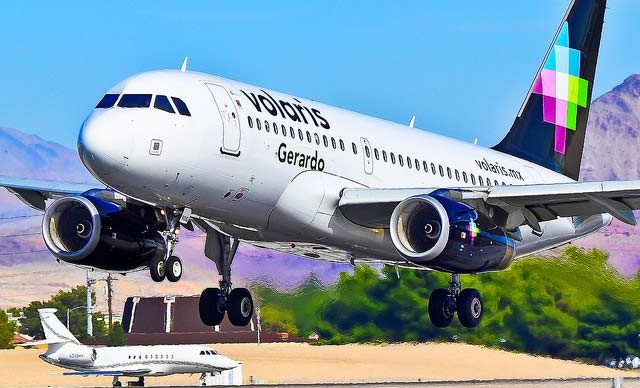 MEXICO – During 2019, Mexican airline Volaris ranked as the second with the lowest unit costs in the world and the first in all of America, the company reported in its annual sustainability report.
"Volaris was able to respond to the challenges of the industry thanks to its cost reduction strategy, the cornerstone of its business model. This strategy is complemented by a point-to-point connection network," said Holger Blankenstein, executive commercial and operatipons vice president for Volaris.
Last year, the airline positioned itself as the largest in Mexico, regarding number of passengers transported, exceeding the 21 million passengers, a growth of 19.5% compared to that of 2018.
However, so far in 2020, Volaris has had a 33.7% drop in the total number of passengers transported, as a consequence of the COVID-19 pandemic. Despite this, it remains consolidated as the main domestic airline in Mexico, amounting to 5,797,000 mobilized passengers.
Volaris' cost reduction strategy enabled it in 2019 to "be the only airline to compete against buses. 26% of Volaris' capacity competed only with the bus companies," said the airline in a statement.
Also, last year, the airline consolidated its point-to-point strategy, avoiding the concentration of flights in a single hub. According to their data, Volaris only operates 27.4% of its total seats from the Mexico City International Airport.
Before the arrival of the coronavirus pandemic, Volaris operated in 65 destinations, of which 40 were in Mexico, 22 in the United States, and three in Central America.
It has a fleet of 82 aircraft and averaged a total of 378 daily takeoffs. However, in recent months, the airline has had to reduce its capacity in the face of falling demand due to the COVID-19 pandemic.
During May, demand, (measured in passenger miles carried), decreased 88.9% compared to the same period of the previous year. By June, the airline currently operates 74 routes in its entirety, of which 60 are domestic and 14 international.
Source: A21