Mexican airlines bet on domestic recovery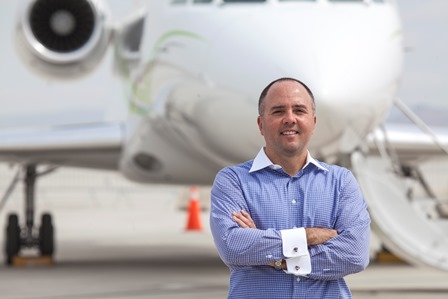 MEXICO – The three main Mexican airlines, Volaris, Grupo Aeroméxico and Viva Aerobus plan to end the year with domestic capacities close to the levels they had in 2019, prior to the COVID-19 pandemic, betting strongly on the recovery of the air market in the country.
However, there is a risk that the recovery of the domestic market will be affected by various macroeconomic factors, such as the contraction of the Gross Domestic Product (GDP) and the amount of money that families have available to take pleasure trips in the coming months, especially in the seasonal season of the end of the year and Christmas, said René Armas Maes, commercial vice president and partner of MIDAS Aviation, a consulting firm specializing in aviation in London, United Kingdom.
"Additionally, and when comparing the monthly and weekly data for 2020, with the equivalent capacity of a year ago, it can be observed that the growth of capacity in Latin America and Mexico is slowing down. This could be an indication that the demand is not responding as expected," he indicated.
Despite this, Mexican airlines are informing the public of their impending recoveries. Viva Aerobus recently announced that it was the first airline on the continent to regain its domestic capacity to 100% for the last two months of the year.
For its part, Volaris is already operating with capacities greater than 90% and plans to end 2020 with around 95% of the seats it offered a year ago. The company directed by Enrique Beltranena has distinguished itself, internationally, for having one of the fastest recoveries; however, in the number of passengers transported on its domestic routes, in October this airline was 35.7% below 2019.
Grupo Aeroméxico, despite being in a financial reorganization in the United States, has also had a significant recovery of its domestic capacity. Currently the airline is operating at 83%, with an offer of 40 destinations, and expects to end the year at 84%.
In this regard, the Mexican airline said that its forecast was that the domestic recovery in countries like Mexico, which did not register government limitations on the transit of people, would be faster.
Source: A21