Mexican airlines register US$2.4 billion net loss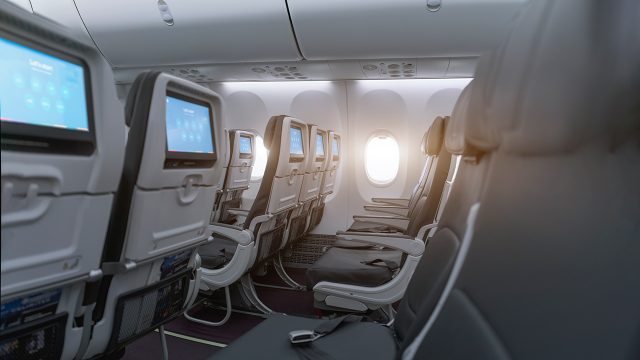 Warning
: foreach() argument must be of type array|object, bool given in
/home/mexiconow/public_html/sites/mexiconow/wp-content/themes/mexiconowwpnew/single.php
on line
253
MEXICO – The COVID-19 pandemic resulted in the three main airlines in Mexico - Volaris, Grupo Aeroméxico and Viva Aerobus - having net losses of US$2.4 billion during 2020, according to financial reports released by the three companies.
Grupo Aeroméxico was the one that had the largest financial disaster, with a net loss of US$2 billion, while Volaris lost US$210 million and Viva Aerobus US$134 million.
The financial results of the other airlines in the country - Interjet, Aeromar, Magnicharters, Transportes Aéreos Regionales and Aéreo Calafia - are not available.
On average, the operating income of the three airlines fell 43.6% as a result of the pandemic, with the Eagle Knight airline being the most affected, going from US$3.4 billion of total income in 2019 to US$1.4 billion in 2020, a decrease of 58.5%.
On the other hand, Volaris revenues fell 36.2%, going from US$1.7 billion to US$1 billion and those of Viva Aerobus fell 36.1%, from US$630 million US$403 million..
According to data from the Ministry of Communications and Transportation (SCT), the eight Mexican airlines went from transporting almost 70 million passengers in 2019 to carrying 34 million in 2020.
The covid-19 pandemic affected air operations in Mexico and Latin America starting in the last week of March. The following two months, April and May, recorded the worst disaster in capacity and number of passengers transported in the country's aeronautical history.
While in 2019, in these two months, national airlines transported almost twelve million domestic and international passengers, in 2020, the figure remained at 859 thousand, a fall of 92.5%.
In the case of Aeroméxico, this resulted in a net loss of US$ 1.3 billion during the second quarter of the year; three months later it was US$1.6 billion and closed the year with a loss of US$476.
Volaris lost US$80.5 million between April and June; US$254 million between July and September and finally obtained a net profit of US$ 44 million between October and December; it was the only airline in Mexico to close the year with a profit.
Finally, Viva Aerobus lost US$54 million in the second quarter of the year; US$36 million in the third quarter and US$27 million in the last period, according to its financial reports.
To deal with the red numbers, the three airlines have carried out various refinancing tasks. Grupo Aeroméxico began its financial reorganization process under Chapter 11 of the United States Bankruptcy Law and received exclusive financing for US$1 billion; Volaris issued an offer of Ordinary Certificates of Participation with which it raised US$164 million; Viva Aerobus executed a plan to optimize the cost and expense structure, to align it with the current operating volume, he said.
Thus, Grupo Aeroméxico ended the year with a liquidity of US$403 million; Volaris had a US$495 million liquidity while Viva Aerobus closed 2020 with a liquidity of of US$145 million.
Source: A21