Mexican Analog Astronaut receives double international recognition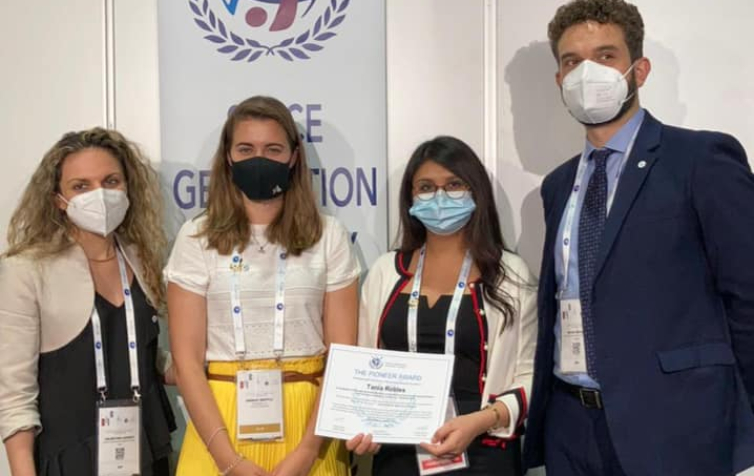 MEXICO – Tania Maria Robles Hernandez won two international awards for her national and international career in the space sector, informed the Mexican Space Agency (AEM).
Robres Hernandez was distinguished with the 2021 IAF Emerging Space Leaders awards, granted by the International Astronautical Federation, the highest authority in the field, as well as the Pioneer Award, granted by the Space Generation Advisory Council.
"It fills us with emotion to witness how our country's young talent is recognized by the most important space authorities in the world, and Tania Robles, with this double award for her merits, is an inspiring example for our new generations," said Salvador Landeros Ayala, director general of the AEM.
The young woman is a mechanical engineer from the National Autonomous University of Mexico and is currently a student of the master's degree in Economics, Management and Innovation Policy, at the Autonomous Metropolitan University.
In 2018 she managed to become the Commander of an analog mission to Mars, carried out at the Mars Desert Research Station, in Utah, United States, with a 100% Mexican crew, having previously been part, in 2017, of the multinational Mars analog crew Crew 287 LATAM-II.
Source: A21