Mexican automotive production falls 5.5% during September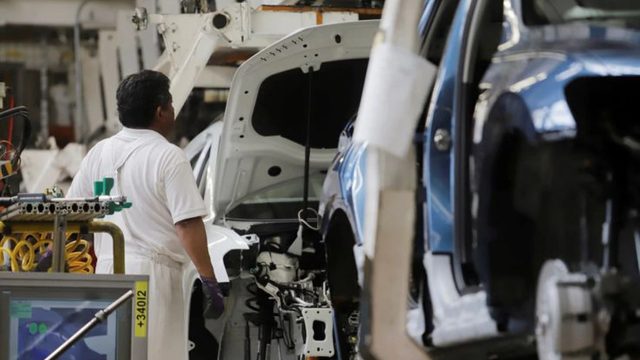 MEXICO –  In September, 301,426 vehicles  were produced in Mexico, 5.5% less than that registered in the same period last year, the National Institute of Statistics and Geography (INEGI) reported. This is the biggest drop for a similar month since the 2009 economic crisis, but it is less than the 13.2% annual drop that was reported in August.
This reduction is due to lower demand abroad and due to changes in the production lines of some companies such as Ford. Only 247,126 vehicles were sent abroad from Mexico, 13.1% below that reported in September 2019. This double-digit reduction in exports is the largest since June, comparing only the months of September is the largest since 2009.
The company that reduced its production and exports the most in the past month was precisely Ford, with a decrease of more than 98% in both cases. This comes as the company is changing some assembly lines and is about to begin official production of its new Bronco Sport and Mustang Mach-E models.
"We are very excited about this transition period that marks the beginning of the retooling or adaptation work of the facilities for the manufacture of the next vehicles that will be produced at our Hermosillo and Cuautitlán plants. During this planned period, 100% of our collaborators will be working partially and attending training sessions in order to prepare for a new era," the company said in a statement.
For its part, Honda decreased its production by 23.4%, followed by KIA (18.2%) and Volkswagen (18%). In the case of exports, after Ford, it was Volkswagen that registered the biggest drop regarding exports (41.9%), followed by Honda with a drop of 34.2% and then KIA with 18.1%.
Source: El Financiero