Mexican chip imports below pre-pandemic level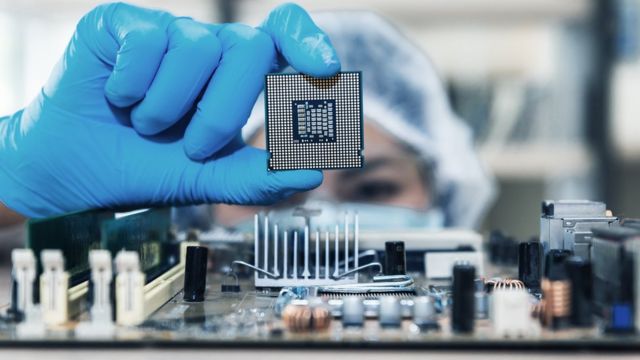 MEXICO – Mexico imported semiconductors worth US$13.67 billion from January to July 2021, which is 3.9% below the same period in 2019, before the COVID-19 pandemic, according to data from the Ministry of Economy.
The global semiconductor shortage has led to a reduction in the production of automotive vehicles in Mexico, which in turn has slowed Mexican exports of products.
Compared to the same period in 2020, semiconductor imports to the Mexican market rose 9.3%.
During the first seven months of the current year, Mexico imported these products mainly from Malaysia (US$4.41 billion), China (US$2.36 billion), Taiwan (US$1.64 billion), Vietnam (US$881 million) and the United States (US$856 million).
In addition to motor vehicles, Mexico imports chips for incorporation into a wide range of goods it produces, such as telephones, computers, refrigerators, airplane components and televisions, among others.
Mexican semiconductor imports climbed from US$14.84 billion in 2011 to a record of US$24.66 billion in 2019, before falling back to US$20.08 billion in 2020.
In particular, China's growing semiconductor production and consumption presents both challenges and opportunities for the semiconductor manufacturing equipment industry.
China is the world's largest consumer of semiconductors. With a large number of international companies specializing in the manufacture and assembly of electronic products for the global market, as well as a growing domestic market, China's semiconductor consumption has expanded much faster than its production in recent years.
Source: El Economista