Mexican construction industry to restart operations as of May 18th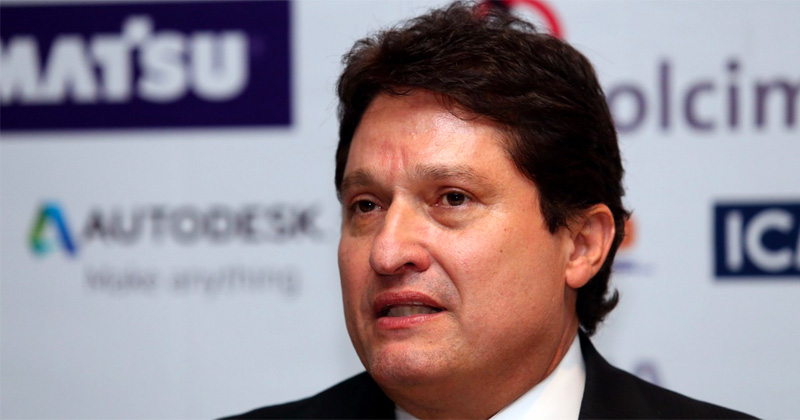 MEXICO — On Monday May 18th, the construction industry will restart operations after the General Health Council published an agreement in the Official Gazette of the Federation (DOF by its initials in Spanish), in which it considered this sector as an essential activity.
Eduardo Ramírez Leal, national president of the Mexican Chamber of the Construction Industry (CMIC by its initials in Spanish) stated that even when the industry was already prepared with protocols to protect workers on construction sites, returning to this new normality brings a series of challenges for the sector.
He acknowledged that the construction industry will restart activities registering an 8% drop in production per year during the first quarter, while more than 3,000 companies have been seriously affected by the pandemic.
"There are more than 3,000 companies having trouble, possibly 1,000 of them are no longer returning to the same industry. Of those, around 400,000 people surely have no longer an income, it is a very serious problem, "he warned.
In April, employment in the construction industry contracted 15% annually in its IMSS affiliates' number.
In addition, the industry (made up of producers of cement, concrete, glass, steel, paints and plastics) will face the challenge of reviving operations amid a weakening demand for residential, commercial and office spaces, specialists agree.
Currently about 80% of construction companies are still active in Mexico, however, these companies are merely engaged in public works projects, which are insufficient to support the industry, said Jaime Rocha Font, president of the National Steel Chamber (Canacem by its initials in Spanish).
Ramírez Leal affirmed that private initiative must have an active participation in the reactivation of the sector and stated that it will be difficult for the industry to benefit only by investing in the projects that the Mexican government currently works on: the Santa Lucia airport, Dos Bocas refinery as well as the Mayan and the Transistmic Train.
Source: El Financiero