Mexican economy grew by 0.4% in April: IOAE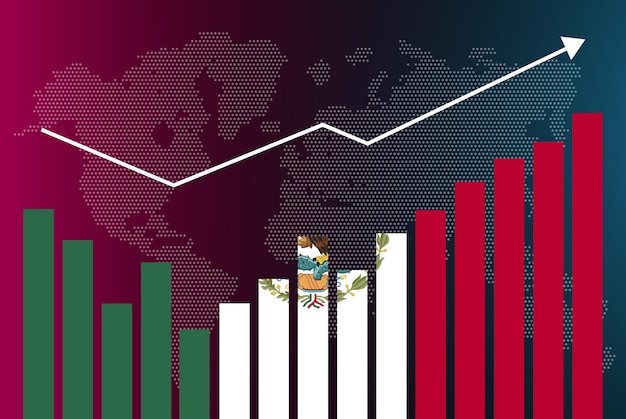 MEXICO – Mexico's economy grew by 0.4% in April since the 0.1% decrease observed in March, which represents the best level in the last three months, according to the Economic Activity Timely Indicator (IOAE), which is prepared by the National Institute of Statistics and Geography (Inegi).
Inegi's indicator also showed that economic activity in April had an increase of 2.6% in annual comparison. The growth of the economy has scenarios from 1.7% to 3.5%.
The IOAE showed that secondary activities grew by 0.5% in April from the 0.9% decrease recorded in March. For this last figure, Inegi used the Monthly Indicator of Industrial Activity as a reference.
In annual comparison, activities related to mining, construction, among others, increased by 1.7% in April. The ranges oscillate between a contraction of 0.6% and a growth of 4 percent.
Inegi also reported that tertiary activities -trade and services- registered a monthly increase of 0.4% in April from 0.2% in March.
Economic activities concerning the service industry, transportation, among others, had an annual increase of 2.8% percent. Growth rates for these activities range from 1.7% to 4%.
The Timely Indicator of Economic Activity provides timely estimates on the evolution of the Global Indicator of Economic Activity (IGAE).