Mexican GDP could drop 8.5%: FocusEconomics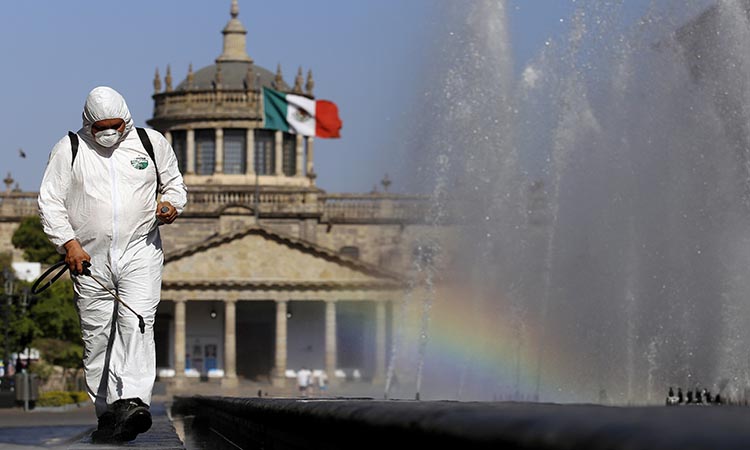 MEXICO – The Mexican economy will register a contraction of 8.5% this year, according to the consensus of expectations for the GDP raised by the consultancy FocusEconomics, which compares with -7.5% of the previous report.
In the detail of the consultancy's July report, identified as the LatinFocus ConsensusForecast, the dispersion of projections on the depth of the anticipated recession for Mexico continues, ranging from -6.2% that Commerzbank estimates, to the 11% collapse that anticipates Prognosis.
Given the breadth that remains in expectations, it was identified that there are four institutions consulted that, from now on, anticipate a double-digit GDP collapse.
There is Prognosis, with the forecast of the sharpest collapse for this year's GDP, of 11%; J.P. Morgan, which estimates a 10.5% drop; Moody´s Analylitcs with the forecast of a recession in 10.2% and BBVA that projects a contraction of 10%. Last month, only one institution consulted had a double-digit drop forecast for 2020 GDP, J.P. Morgan.
Then there is the largest group of specialists, they are those who consider a drop of over 9% and below 10%. They are 17 offices and brokerages, and in this group are: Vector, Brokerage House; UBS; Itaú Unibanco; HSBC; Euromonitor; Finamex Casa de Bolsa, American Chamber México; Credit Suisse; D. Econosignal; DekaBank; DuckerFrontier; Economist Intelligence Unit (EIU); Fitch Ratings; Invex; Julius Baer; Monex.
The forecasts of the analysts consulted, assume that the sharp drop in GDP as the one brought by the consensus, will be the result of domestic consumption that will register an unprecedented contraction of 7.8% throughout the year and a 15.6% collapse in private investment. Data that will give an unemployment rate of 5.7% in 2020.
The consensus of expectations for 2020, incorporates the seventh consecutive monthly cut in the average of the forecasts for local economic activity, and becomes the most pessimistic consensus of expectations for the country since the firm carries out this exercise.
Source: El Economista