Mexican students can study as residents in San Diego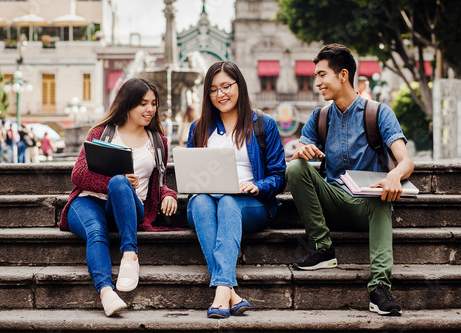 SAN DIEGO, CA - A bill just signed into law by California Governor Gavin Newsom would allow Mexican students who cross the border to attend community colleges to be eligible for in-state tuition rates in San Diego and Imperial counties.
Assembly Bill 91 establishes a five-year pilot program to allow low-income students living in Mexico to be eligible for in-state tuition rates at community colleges.
Currently, existing law authorizes community college districts to admit nonresident students and requires nonresident students to be charged a tuition rate unless a waiver applies.
Existing law includes among these exemptions any nonresident who is both a citizen and resident of a foreign country and who has not demonstrated a financial need. It also authorizes the attendance of certain exempt nonresident students to be reported as full-time equivalent resident students (FTES) for state apportionment purposes.
The bill would additionally exempt from nonresident tuition a low-income student who: is a resident of Mexico; registers for lower division courses at Cuyamaca College, Grossmont College, Imperial Valley College, MiraCosta College, Palomar College, San Diego City College, San Diego Mesa College, San Diego Miramar College, or Southwestern College; and has residency within 45 miles of the California-Mexico border, as provided.
In addition, the bill would prohibit, in any academic year, more than 150 FTES at each of these community colleges from being exempt from nonresident tuition.
Community College Review data show that the average annual tuition for a full-time California community college student taking 12 units each semester is US$1,246. The cost jumps to an average of US$6,603 for out-of-state students.
The five-year pilot program begins Jan. 1, 2024. According to the San Diego Regional Economic Development Corporation, the county must double the number of people with postsecondary education between now and 2030 to meet the demands of its local economy. That equates to approximately 20,000 new skilled workers each year.