Mexicana MRO seeks to use drones in maintenance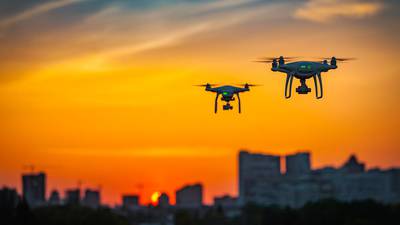 MEXICO – Mexicana MRO Services is analyzing the acquisition of specialized maintenance drones to make inspections of the upper fuselage of aircraft more efficient and less time-consuming.
"This is one of the new areas being worked on in the sector and we are interested in it. The drone automatically performs inspections of the entire fuselage, allows video recording, taking photographs and, very importantly, can measure any damage to the aircraft," said David Gutierrez, commercial director of Mexicana MRO.
He explained that this technology would avoid unnecessary risk exposures for inspectors and would reduce supervision times, since special equipment is required, such as stabilizers and harnesses that have to be put on and taken off to provide safety to the employees in charge of this task.
"We are always analyzing how we can be more efficient and thus improve our MRO Maintenance, Repair and Operations service," said the executive.
David Gutierrez commented that they were able to expand their component repair services by making important commercial contacts, due to competitive prices and the country's strategic geographic position, which is attractive to distributors.
"Both Mexico and Central and South America are very strong markets for distributors, we can intervene to improve their service and distribution of their components," said the sales director of Mexicana MRO.
Source: A21