Mexicana MRO wants to increase working hours,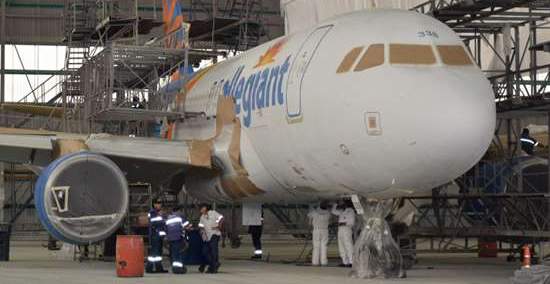 MEXICO – The general management of the aeronautical workshop Mexicana MRO requested to the workers of the operative area to increase the work days to six days per week, in order to increase their productivity, however, the employees refused to make these modifications until the full payment of their salaries is reestablished and more personnel is hired.
MRO's general manager, Emilio Otero, said that in order to make the company more profitable, they intend to make adjustments to operating times and eliminate unproductive hours.
The modifications proposed by the general management are to increase to six working days per week and decrease to one rest day. In addition, it is proposed to reduce the lunch break to 30 minutes and the rest day to 10 minutes.
In response to these changes, the National Union of Transport, Transformation, Aviation, Services and Similar Workers (SNTTTASS) sent a statement to the workshop's managers, emphasizing that the changes cannot be implemented until the company fulfills its commitments to its employees.
Source: A21