Mexico and Europe space agencies sign agreement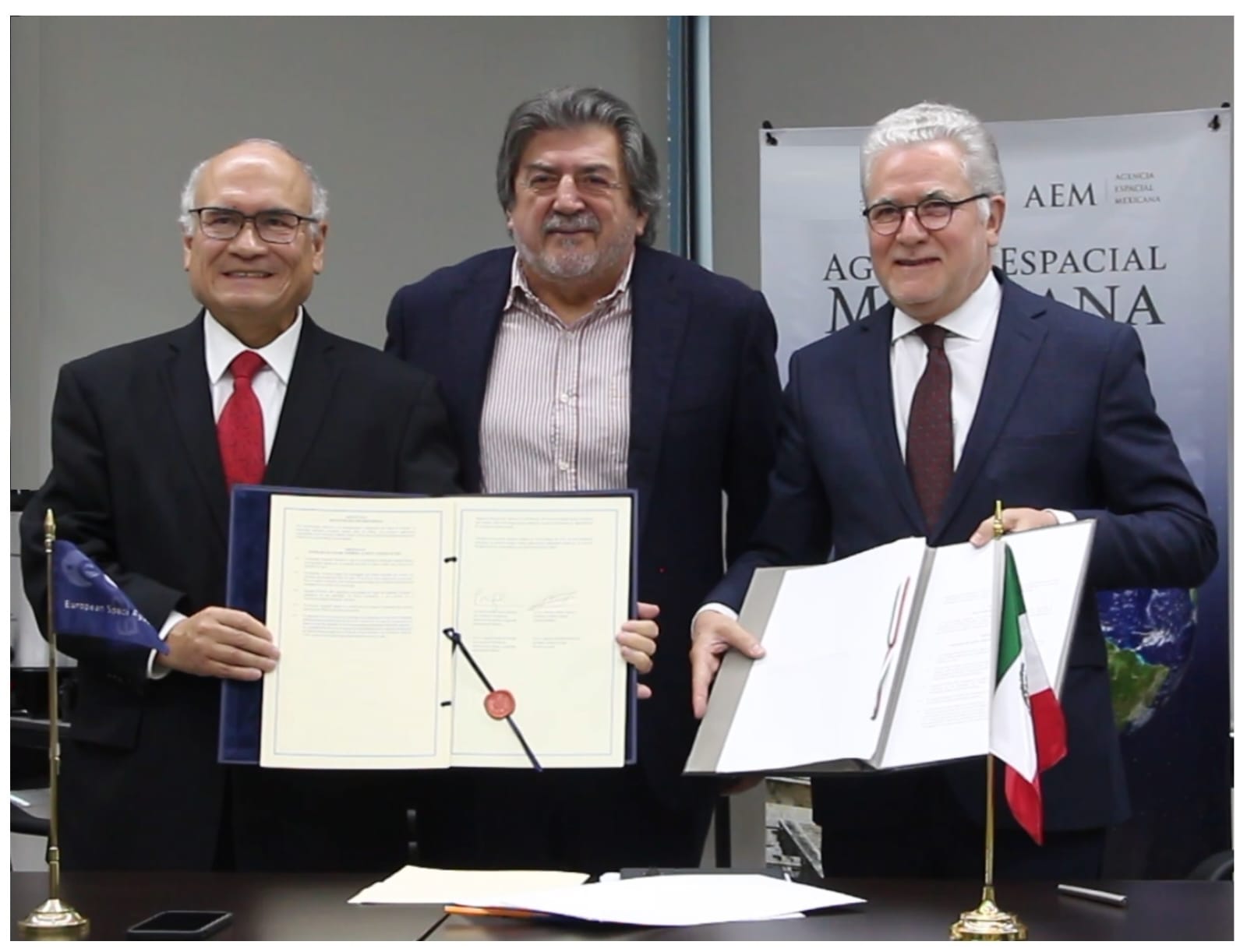 MEXICO – The Mexican Space Agency (AEM), with the support of the Ministry of Foreign Affairs (SRE), signed an alliance with the European Space Agency (ESA).
The Undersecretary of Transportation, Rogelio Jiménez Pons, highlighted the importance of this day to build a new era through the exploration of new projects and investments; he also endorsed the support of the Mexican Government to the AEM.
For his part, the General Director of the AEM, Salvador Landeros Ayala, thanked the invaluable support of the SRE for this agreement, through the General Director for Europe, Bernardo Aguilar, and the presence of the Ambassador and representative of Mexico to the Latin American and Caribbean Space Agency (ALCE), Gustavo Cabrera.
"Today history is made with the signing of this agreement, which opens the door to boost the great Mexican ingenuity towards world-class projects with the support of ESA, and strengthens cooperation ties for the use of space in priority social tasks for our populations," said Landeros Anaya.
For his part, Eric Morel de Westgaver, ESA's Director of European, Legal and International Affairs, accompanied by his European delegation, said he was very honored and happy to be in Mexico to sign this agreement, which, he emphasized, achieved the unanimous approval of the 22 member states that make up the European agency.
"Mexico and ESA have a number of joint projects and we are excited to expand those activities and establish a very strong partnership. Mexico is a very important space player in the region, and this partnership for us is also very important," Morel stressed.