Mexico and Qatar strengthen bilateral relationship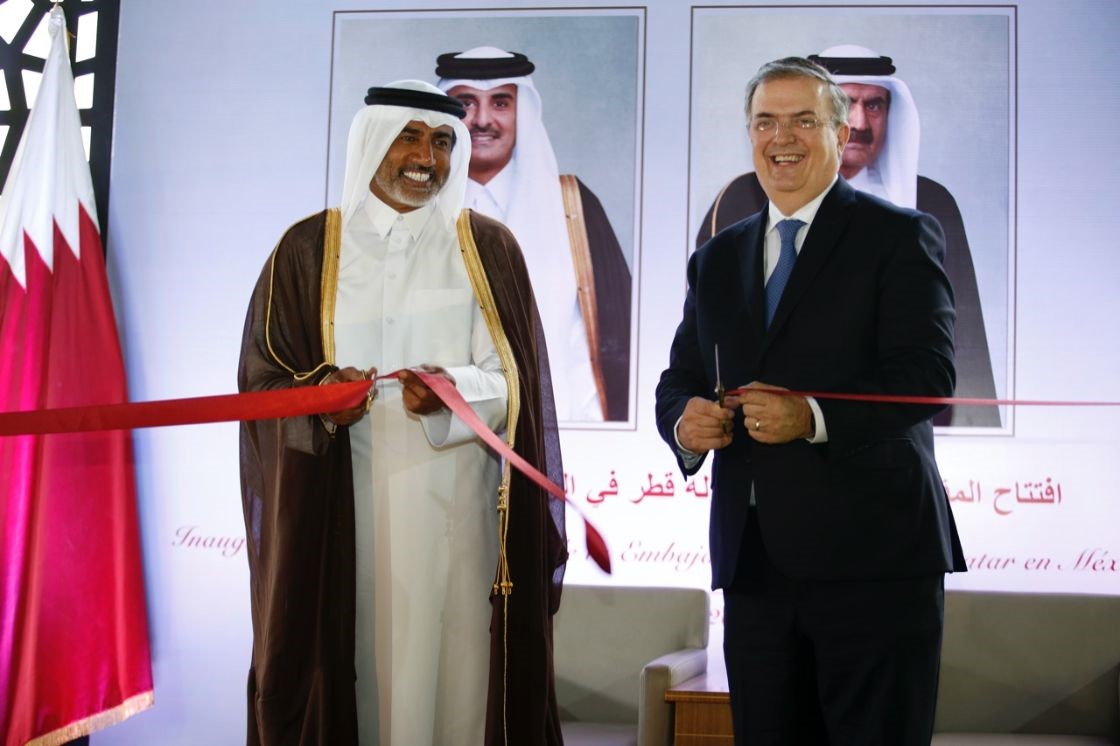 MEXICO – There is mutual interest between Mexico and Qatar to extend the bilateral relationship from trade to tourism and cultural exchange.
Within the framework of the inauguration of the Qatari embassy in Mexico, the minister of Foreign Affairs, Marcelo Ebrard, pointed out that the bilateral relationship is getting better and closer. He recalled that with Qatari help the evacuation of Afghans was achieved.
"What this installation symbolizes is the mutual interest of Mexico and Qatar to build a very good relationship and strengthen it in investment, trade, culture, tourism and experiences," said Ebrard.
The foreign minister considered that what is needed is for Qatar Airways to fly to Mexico.
Five months away from the 2022 World Cup, the Qatari ambassador in Mexico, Mohammed Alkuwari, assured that the project of an air route between both countries is feasible.
He also reiterated that there is a commitment to strengthen the relationship with favorable agreements for both nations.
"We have to walk together, as well as strengthen the relationship with treaties and alliances. We want to seal the success of our alliances with a win-win equation," he concluded.
Source: El Economista