Mexico and Russia sign space cooperation agreement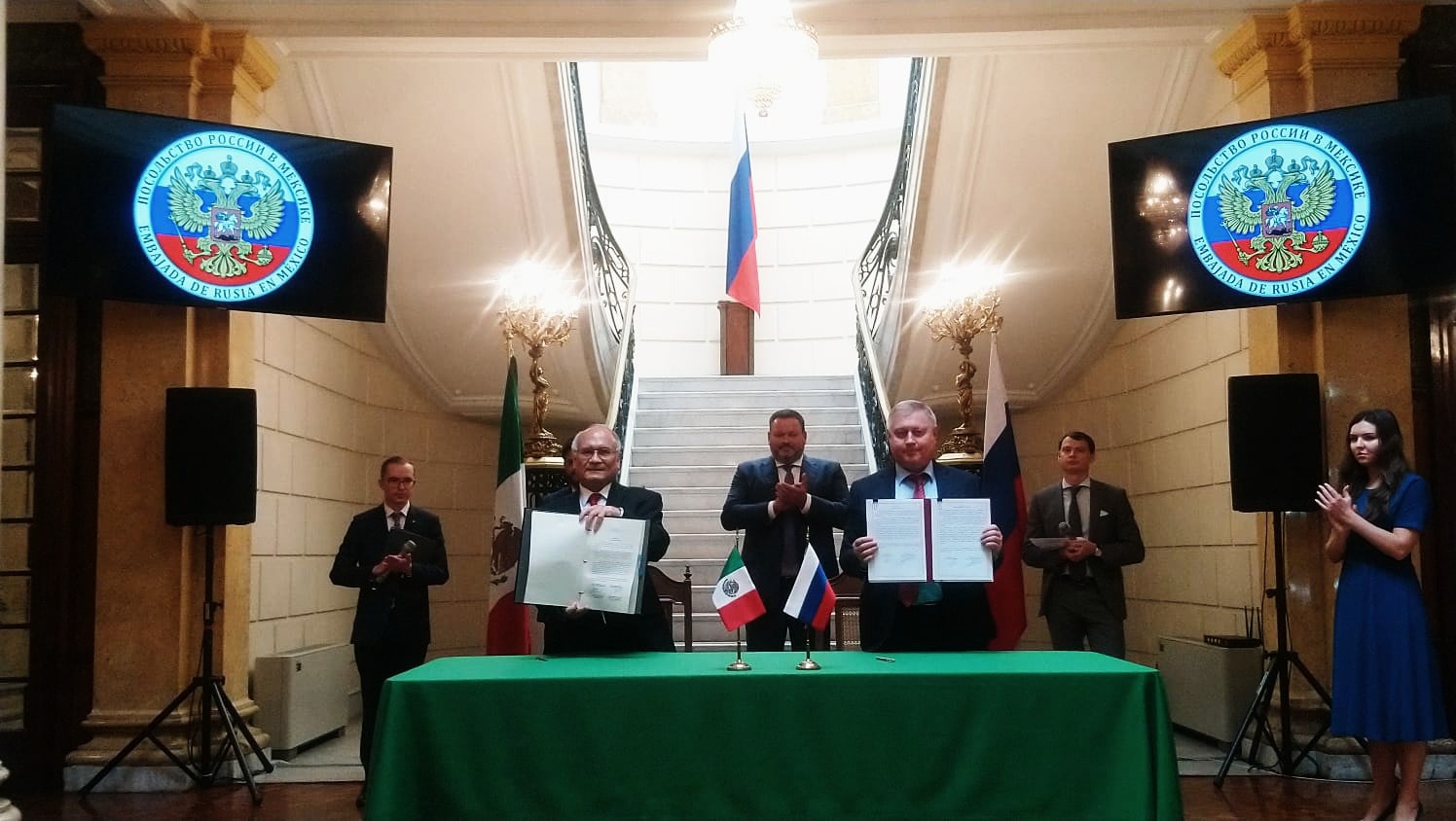 MEXICO – Mexico and Russia signed an agreement to establish and develop cooperation for the exploration and use of outer space and the practical application of space equipment and space technologies for peaceful purposes.
The document was signed by Salvador Landeros Ayala, general director of the Mexican Space Agency (AEM) and Sergey Valentinovich Saveliev, deputy general director of the Russian State Space Corporation (Roscosmos).
"Russia's pioneering activities in space have been an inspiration for the whole world, as well as especially for Mexico," said Landeros Ayala.
Both governments agreed to highlight the talent of young people, and will therefore promote academic and knowledge exchange to build national capacities in Mexico, with the aim of focusing the application of space technology in priority social tasks, such as medicine, distance education, climate change monitoring, among others.
Likewise, medium and long-term cooperation may be implemented in the areas of space science and exploration, including astrophysical research and planetary studies; remote sensing of the Earth from space; satellite communications, as well as the use of information technologies and associated services.
In addition, they will seek opportunities in the areas of satellite navigation and related technologies and services; space geodesy and meteorology; the study of space materials; space biology and space medicine; and the study of space technology and services.
Source: A21