Mexico and Russia will collaborate in spatial projects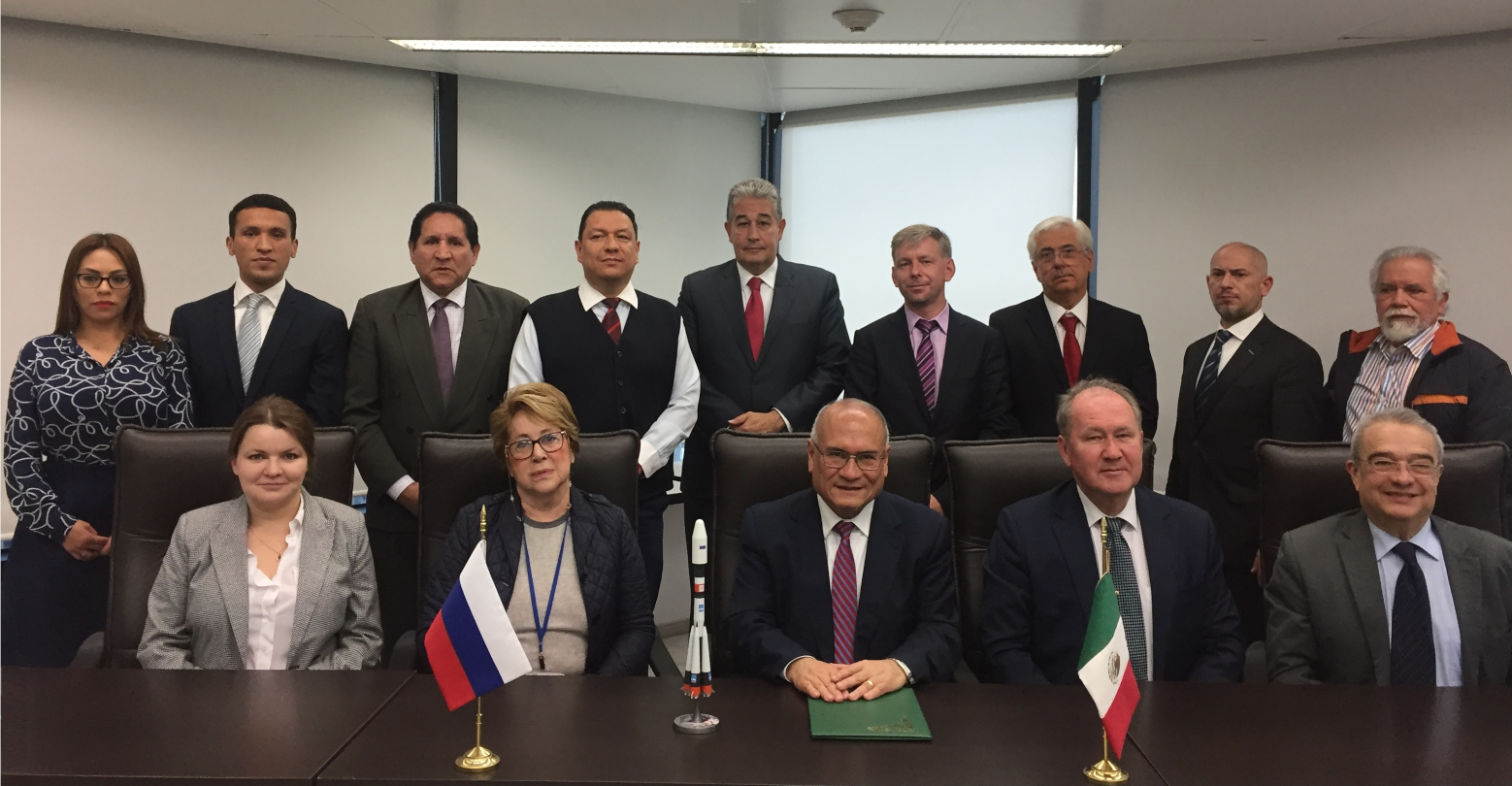 MÉXICO—The Mexican Space Agency (AEM) and the Russian Federal Space Agency (ROSCOSMOS) agreed to carry out joint work in the development of scientific projects in benefit of Mexico's population.
The agreement, was signed by Salvador Landeros Ayala, general director of AEM and Alexander Bochkarev, joint chief of ROSCOSMOS, establishes that Mexico will develop spatial projects that will help develop priority social tasks for Mexican society like the protection of civilians before disasters, flooding, droughts, fires, as well as support connectivity, agricultural productivity, security, oil exploration and others.
"The AEM establishes collaborations by project with several countries and there's interest in strengthening friendship and collaboration ties with the original space pioneers," expressed Salvador Landeros.
For his part, Bochkarev expressed: "We recognize Mexico's successes in aerospace matters and we have interest in this collaboration, from supporting Mexican scientific experiments in the International Space Station, collaborate in outer space monitoring, for the protection of the spatial environment or to support the formation of young talent."
Source: A21