Mexico and Taiwan signed collaboration agreement to promote investment attraction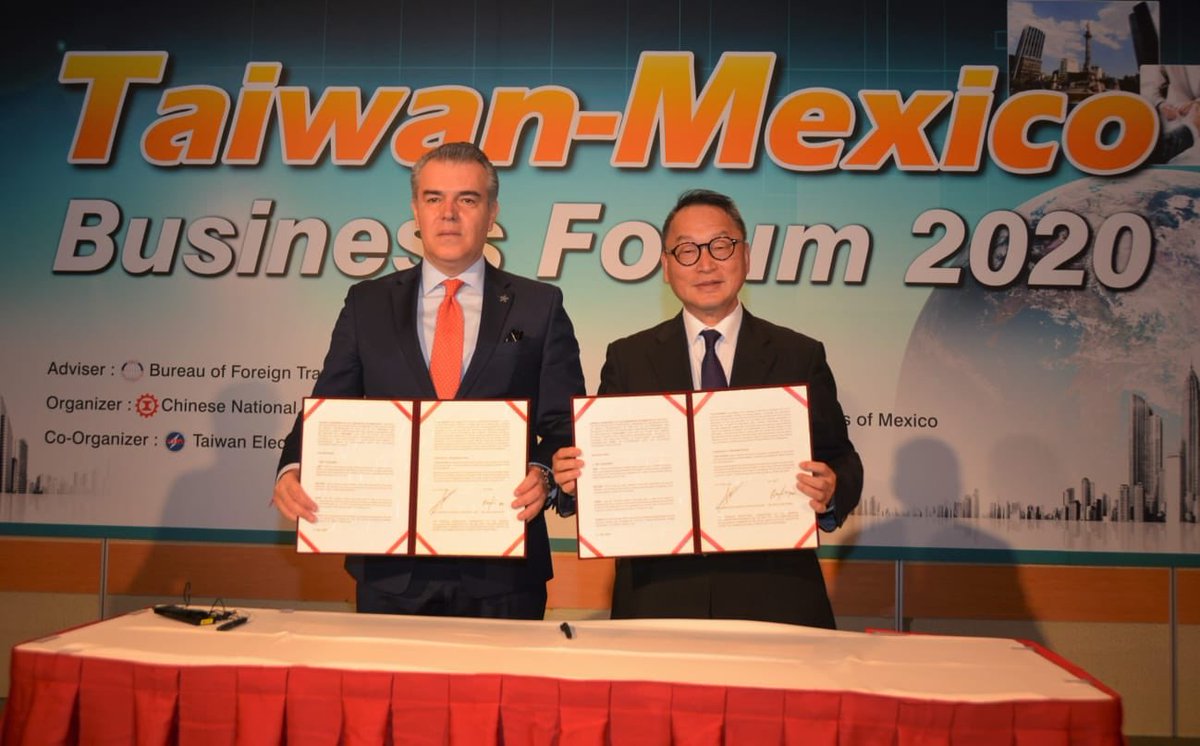 TAIWAN — A delegation of Mexican industrialists, led by Francisco Cervantes Díaz, president of the Confederation of Industrial Chambers of the United Mexican States
(CONCAMIN), met in Taiwan with their counterparts with the aim of strengthening collaborative and business relations with the Asian nation.
Within the framework of the Taiwan-Mexico Business Forum, the CONCAMIN signed a collaboration agreement with the National Federation of China Industries. The document was signed by Francisco Cervantes Díaz and by Wen-Yuan Wong, president of the Chinese National Federation Of Industries (CNFI).
Both organizations undertake to specify collaborative actions, in terms of their dissemination, promotion and exchange of experiences in order to support, promote and develop the national industrial sector through investments and technology between Mexico and Taiwan.
Source: Axopolis