Mexico and the US sign memorandum in order to boost maritime trade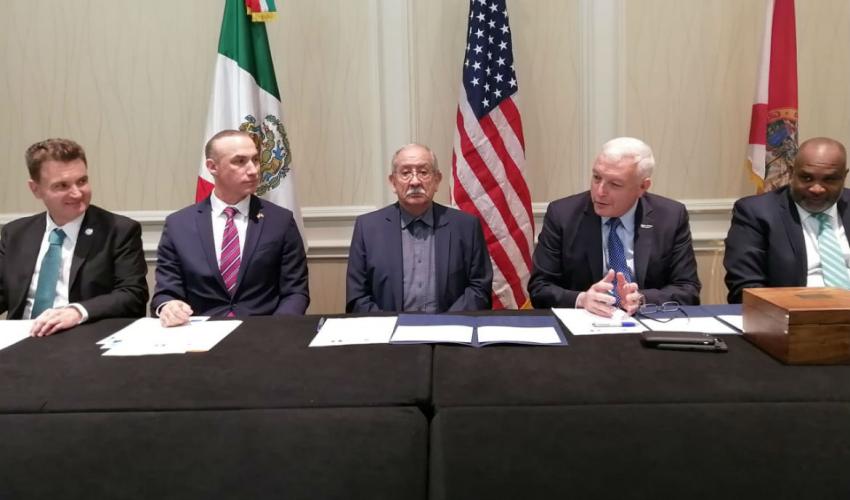 MIAMI — The general coordinator of Ports and Merchant Marine, of the Ministry of Communications and Transportation (SCT), Héctor López Gutiérrez, signed a memorandum of understanding (MOU for its acronym in Spanish) with the Florida Port Council, in the United States, whose intention is to intensify the commercial exchange between both countries by sea.
The signing of said agreement seeks to increase the exchange of products from different industries such as manufacturing and agriculture, among others, since there are greater advantages when transporting by sea.
According to López Gutierrez, Mexico's tradition is to send products to the United States by road, while short sea shipping has not been developed, something that the SCT seeks to improve.
Source: t21