Mexico and UN expand cooperation in space matters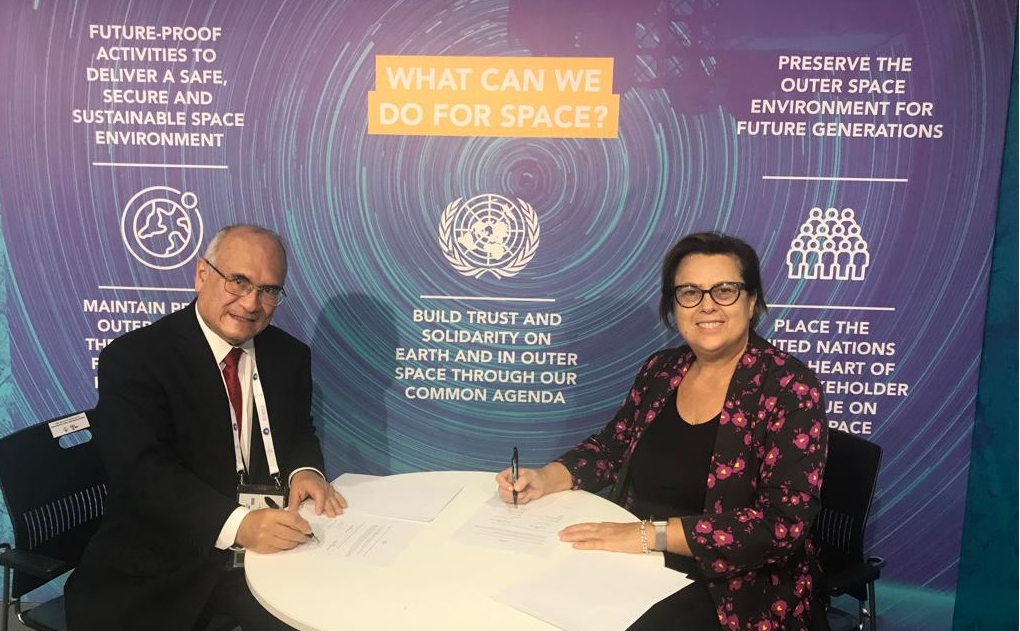 MEXICO – The Ministry of Infrastructure, Communications and Transport (SICT), through the Mexican Space Agency (AEM), signed a Memorandum of Understanding with the United Nations Office for Outer Space Affairs (UNOOSA-UN) to expand cooperation in space matters.
The instrument makes it possible to consolidate, increase and detail Mexican cooperation in common objectives for the use of space for peaceful purposes and for sustainable development, in the area of international cooperation.
The areas of cooperation will include actions that contribute from Mexico to face global challenges of humanity, such as climate change, of which the monitoring of 50% of its variables can only be done from space with satellite technology.
Mexico is now invited to participate more actively in the agenda of the tasks of the Paris Agreement on Climate Change and the Sendai Framework for Disaster Risk Reduction 2015-2030.
Likewise, the parties will work closely to prepare for UNISPACE+50, a symposium where they will contribute their points of view to strengthen global cooperation on space issues, and to promote it in support of the UN Sustainable Development Goals.
Source: A21