Mexico holds meeting for space cooperation in LatAm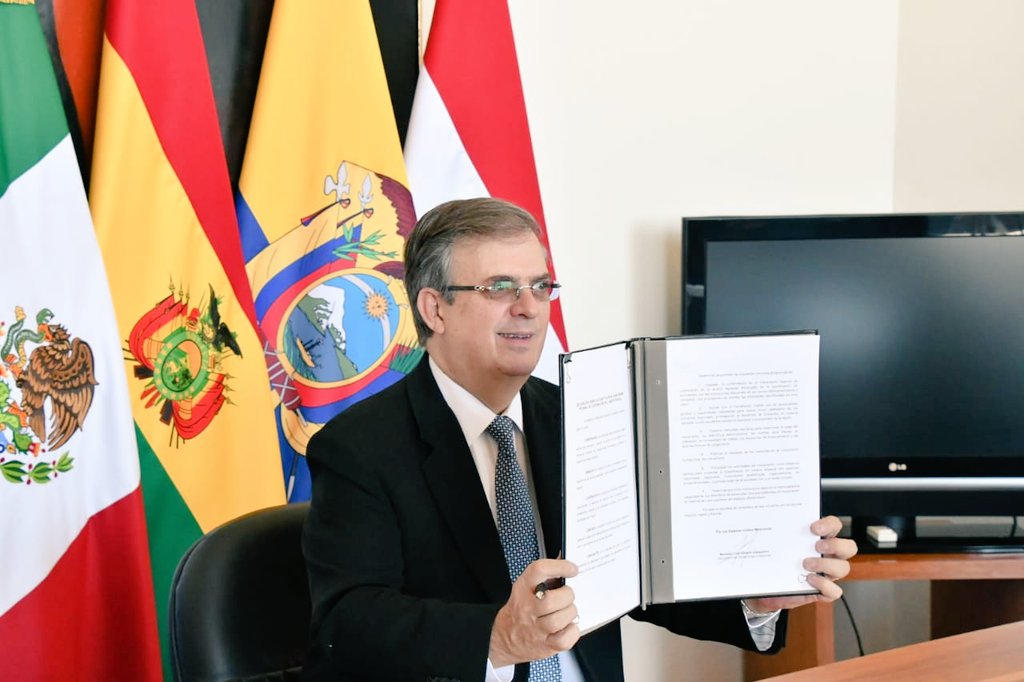 MEXICO – The minister of Foreign Relations of Mexico, Marcelo Ebrard, chaired a virtual meeting with various authorities from Bolivia, Ecuador, Argentina, Paraguay, Colombia, El Salvador and Peru with the aim of laying the foundations for the constitution of the Latin American and Caribbean Space Agency (ALCE).
The meeting was held one month after Mexico and Argentina signed the Declaration on the Constitution of a Regional Mechanism for Cooperation in the Space Field.
Bolivia, Ecuador, El Salvador, and Paraguay join the initiative, while Colombia and Peru participated as observers.
Ebrard emphasized that the creation of a Latin American Agency is not a short-term political exercise, but rather has the potential to promote scientific and technological progress if the countries of the region join forces.
"If Latin America and the Caribbean does not participate in the space race, we will most likely have more and more disadvantages in science and technology, which translates into weakness and inability to solve the problems we have in terms of social welfare."
For his part, Jorge Arganis Díaz-Leal, minister of Communications and Transportation of Mexico, pointed out that with this alliance, the countries of the region will no longer be marginalized from major space projects, such as the return of man to the Moon in 2024 or the exploration of Mars.
Source: A21