Mexico hopes to recover with the USMCA's entry into force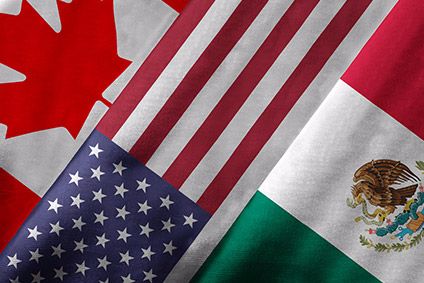 MEXICO – The USMCA's entry into force in July will help recover the attraction of foreign direct investment (FDI) lost by Covid-19, generate more jobs and boost Mexico's economic growth to overcome the problems caused by the pandemic, said Luis Aguirre Lang, president of Index Nacional.
"In some regions of the country we have started with the reopening of trade and the return of productive activities, so it is very important that this agreement comes into force, to help us recover faster," said the president of Index.
He added that, in this way, it will be possible to re-establish and recover the supply chains under the "new reality".
"Trade agreements and the use of technology are two of the most important tools we will have in our country in order to move forward," he said.
A few days before the USMCA's entry into force, he shared that the gross domestic product (GDP) at both the global and national levels has fallen dramatically due to the paralysis of economic activity.
According to a survey conducted in April by the Secretariat of Economy, in the second quarter of 2020 the drop in GDP could reach 14.11% to close the year with -4.54% and start 2021 with 5.91% and end it with 2.79%.
In the case of FDI, the president of Index Nacional shared that it is predicted that between 2020 and 2021 the global fall could be between 30% and 40% as a result of the pandemic.
Within the damage caused by the coronavirus, he said there is the loss of jobs due to the closure of companies, which from March to May exceeded the million workers affected throughout Mexico.
In Ciudad Juarez there were 13,987 vacancies left by the Mexican Social Security Institute (IMSS) in that quarter and 31,191 in the entire state of Chihuahua.
Aguirre Lang recalled that the new treaty is composed of 34 chapters, of which 24 have been implemented from NAFTA, although they were modernized.
"This modernization is very beneficial for Mexico because it expands the benefits that have been enjoyed for more than 25 years in NAFTA," he said.
Source: Diario.mx