Mexico is in the right place at the right time: Carlos Slim Domit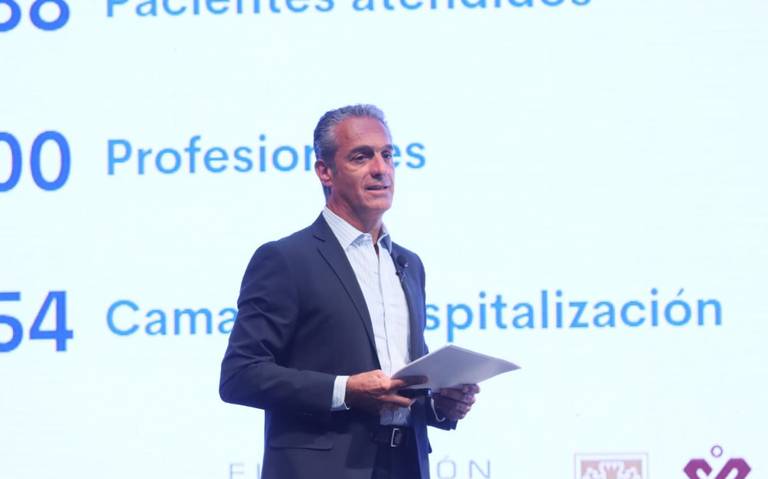 MEXICO CITY – The Chairman of the Board of Directors of América Móvil and Grupo Carso, Carlos Slim Domit, highlighted the strength of Mexico's economy, as well as the important opportunities to detonate its development, such as nearshoring, exports and tourism.
During his speech at the Tianguis Turístico 2023, which is being held in Mexico City, the businessman pointed out that the country is in the right place at the right time.
He pointed out that the pandemic together with the Ukraine-Russia war accelerated the geopolitical and geoeconomic disruptions that had been a trend in the world.
This, he said, is accelerating the importance of the Free Trade Agreement with the United States and Canada, as well as nearshoring, something that will be increasingly sought after, moving production from Asia to Mexico.
"This is fundamental for an economy as large as the United States, since settling in Mexico is what will allow them to stabilize their supply chains, which were broken for many months by the pandemic and the war," said Slim Domit.
The businessman added that this will allow to have a greater stability in the control of inflation and that North America will be more competitive in the world.
"We form a market of more than 400 million people, most of them young, with growing incomes and with a potential for growth of the internal market, which is fundamental", he considered.
Slim Domit also highlighted the projects promoted by this administration, such as the Transistmico and the Tren Maya, which will cause a lot of investment to be detonated in the southeast of the country.
On the other hand, the executive said that Mexican exports are growing, but increasingly in various sectors.
"We are going to see potential investment development and growth in more regions and more sectors," he said.
Regarding tourism, Slim Domit highlighted the fact that Mexico is within the top 10 most important countries; in 2021, it ranked seventh, and in 2022, due to a conjunctural issue, it ranked second.