Mexico ranks first in solar thermal energy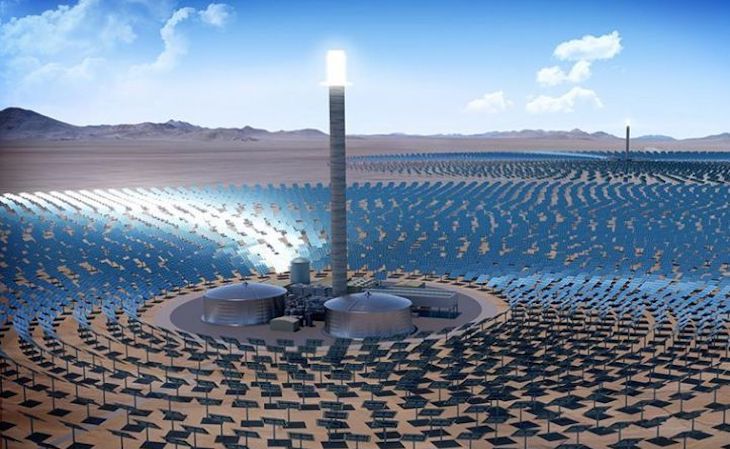 MEXICO – Solar thermal energy is progressing at an accelerated pace in Mexico; the country ranks first in terms of installations for industry. Although it is a market with great dynamism, there is still enormous potential that can trigger investments of at least US$634 billion.
Solar thermal energy, together with distributed generation, are the ones that are increasing the installed capacity of solar energy in Mexico, since large-scale projects are currently stopped due to the uncertainty generated by the new energy policy.
"Mexico is the country in which the largest number of solar heating systems are installed for industry worldwide," said Marisol Oropeza, project manager of the Intersolar Mexico forum, in an interview.
The installed capacity size of solar thermal power (heating water at high temperatures to generate steam) in Mexico is around 4 gigawatts, which is above distributed generation (small-scale projects) that has also gained significant ground in recent years.
Oropeza pointed out that several studies have been made on the solar thermal potential in the industrial sector, for example, in one study four sectors were taken: textile, food, chemical and paper, which represent 67% of final energy consumption.
"This would mean that 374,000 tons of carbon emissions would be mitigated, 4,200 solar jobs would be created in these four industries alone," she said.
In the case of thermal energy, it is not necessary to invest in the equipment, but only to purchase through contracts specifically designed for said purpose. In addition, this option made it possible to decarbonize many industrial sectors.
"I think we lack ambition, since we have the solar resource, the technology, Mexican suppliers, labor, there are certifications, we need to know that there are success stories," Oropeza concluded.