Mexico's Aero Clusters Focus on Developing More Suppliers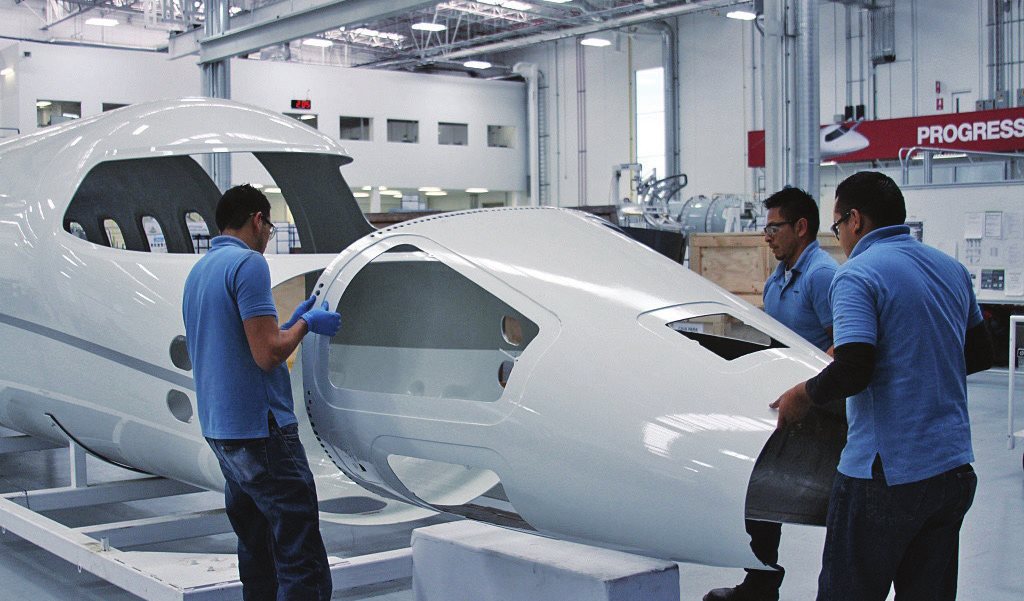 The growth of aero clusters is helping the aerospace industry grow in Mexico. Each cluster's collective goal has been to build more Small and Medium-sized Enterprises (SMEs) and base suppliers, which will not only create more jobs, but will help supply larger companies, which in turn will help increase production, exports, and foreign investment.
There are five main aero clusters in the country, located in the states of Baja California, Chihuahua, Sonora, Queretaro, and Monterrey, while more are starting to form, especially in the states of Oaxaca, Guanajuato, and Distrito Federal. In order to achieve their goal, the clusters have been focusing on working together with schools, government, and private industries.
"In this accelerated growth phase of the aerospace industry, it is essential to include and develop SMEs that – with few technical resources and human talent – are striving to become suppliers of larger companies," said a statement from the U.S.-Mexico Business Council.
It is important for these aero clusters to work together in order to be able to create more local base suppliers that will help the bigger industries.
Queretaro Aero Cluster
The Queretaro aero cluster is an example of a cluster focusing on building SMEs and local startups in the state. Being one of the biggest in the country, with 47 members, 29 companies, and accounting for more than 8,500 jobs, the cluster's main focuses has been in helping the growth of local startups and help develop base suppliers.
"Queretaro's strengths are in component manufacturing and Maintenance Repair and Overhaul (MRO) services," said Marco Antonio Del Prete, Minister of Sustainable Development (SEDESU). "The state and the country must focus on developing local suppliers, which has successfully been done for the automotive sector."
SEDESU is supporting Mexican startups through the certification process, also helping with developing programs for aerospace SMEs, "which face significant entry barriers such as acquiring the necessary certifications to manufacture for the sector," said Del Prete.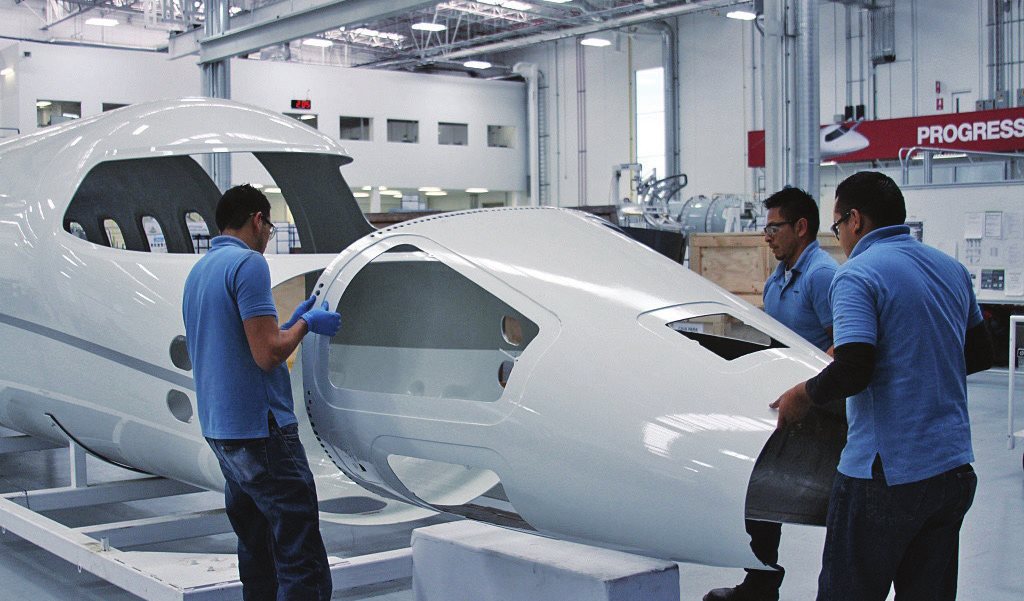 To help this project, the aero cluster is beginning to incorporate more research facilities that will eventually help these startups, along with the bigger companies.
"Our goal is to attract more companies, by showcasing the added value the cluster offers to these companies," said Juan Carlos Corral, General ITP Mexico and President of the Queretaro Aero Cluster. "Our target is to increase our membership by 15 percent and to incorporate another 14 SMEs within the next three or four years."
Baja California Aero Cluster
The state of Baja California is now accountable for one fourth of all the aerospace companies in the country, while its value chain manufactures almost every part needed to assemble a complete airplane. The state also accounts for a fair share of Tier-1 and Tier-2 companies.
Some of the goals for the cluster include getting these suppliers certified in order to be able to also supply outside the country. It also seeks to "bring the industry's added value through design and innovation in processes and products," said Victor Hidalgo, President of the Aerospace Alliance of Baja California.
"We have three main goals: human capital, the supplier network, and to leverage government support for the industry," Hidalgo said.
Chihuahua Aero Cluster
The state of Chihuahua entered the aerospace sector in 2007, by manufacturing harnesses. It has now evolved to also produce aerostructures and complex machining parts and sub-assemblies. Some of the cluster's goals include aerospace cluster integration establishment of an MRO company, along with building up Tier-2, 3 and 4 companies.
"Chihuahua also wants to develop its capabilities for design and support services," said Jaime Campos, Aerospace Industry Director at the Ministry of Innovation and Economic Development of Chihuahua. "Our priorities are to introduce additive manufacturing capabilities and to strengthen the supply chain while establishing more SMEs and providing further training."

The first step the state is taking into helping SMEs, according to Campos, is by building a database that will allow the cluster to understand how each local supply chain is integrated into each specific sector.
"There is a significant opportunity to create more SMEs here and to do so we are working with major aerospace companies to identify gaps in their supply chains that can be addressed by local SMEs," said Omar Saucedo, Deputy Minister of Innovation and Economic Development of Chihuahua.
Sonora Aero Cluster
The Sonora aero cluster has created around 11,000 direct jobs and accounts for 65 member companies. Its strategy is focused on three main segments: engine components, aerostructures, and MRO services.
Last year, the state announced there would be a US$200 million investment in the manufacturing of aero engine components.
"This project will increase the need for new suppliers in Sonora and improve the region's technical capabilities," said Enrique Ruiz, director general of the Council for Economic Promotion of Sonora (COPRESON).
The cluster already has many base suppliers that have been supplying for companies like Bombardier, Boeing, and Airbus.
"As we identify opportunities for more foreign Tier-1 companies to establish in the region, we anticipate an ever-increasing demand for the participation of local SMEs in the industry," said Ruiz. "We are developing plans to help local SMEs grow and become strong suppliers."
Monterrey Aero Cluster
The Monterrey aero cluster is also an example of focusing on developing more base suppliers.
The cluster's main mission is to develop and promote the aerospace industry in the state of Nuevo Leon as an integrated supply chain for international OEMs and system integrators.
"Monterrey helps its members with adapting to supply the needs of the aeronautics sector by providing training courses and helping with the preparation to acquire the certifications needed to enter the industry," said Carlos Ramirez, president of the cluster.
The cluster is also helping local suppliers and SMEs with the certification process. It works with the government and academic institutions. The cluster also works with similar clusters in Mexico through business meetings as a way of strengthening the abilities of each region while dealing with their constraints.
Aero Clusters in Formation
Other clusters have been forming throughout Mexico who also have in mind the importance of the formation of local base suppliers and SMEs.
For example, a new aero cluster is forming in the state of Guanajuato. It has now accounted for 3,000 direct jobs to the aerospace sector, and has 10 member companies. One of its objectives is also to bring growth to locals SMEs in the state.
Aerospace clusters are growing, while others are starting up. And although each of Mexico's aero clusters do not work together as a whole, the growth of each one individually is helping the industry grow in the country.
This growth has made Mexico no longer be considered a low-cost country, according to Campos.
"Mexico is now considered a 'best-cost country' due to the manufacturing, engineering and design experience developed in the last four decades," he said. "And while Mexico no longer competes with cheap labor countries, it offers a highly skilled technical labor force, offering robust quality manufacturing systems, competitive salaries and a geographical advantage for the North American market."