Mexico-based Dipensa to build largest shipyard in Latin America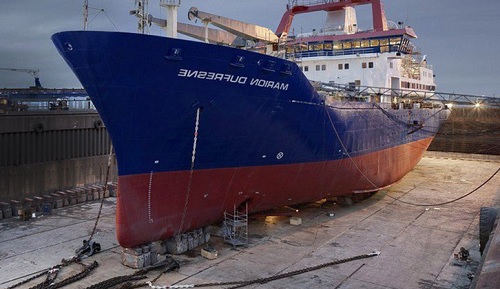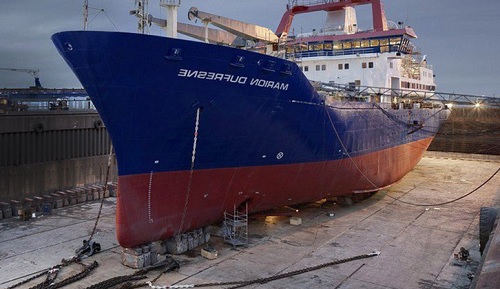 Mexico-based Diques Peninsulares SA de CV (Dipensa) will invest US$ 71 million over the next five years to build the largest shipyard in Latin America, company officials told El Financiero newspaper in an interview. 
The facility will be located the port of Progreso, at the peninsular state of Yucatan, and Dutch firm Damen will be in charge of development.
Shipyards or dockyards are places where ships are built and repaired, and usually built near the sea or navigable rivers, to allow access of vessels.
Ruben Peniche Pasos, CEO of Dipensa, explained that first stage of the project will have two floating docks for maintenance, repair and overhaul (MRO) services for boats, ships and platforms for the offshore oil industry.
Construction work will begin in January 2017 and both docks are expected to be operational 18 months later.
The second stage will include the construction of ships and oil platforms.
The shipyard already in operation will create about 400 high-skilled jobs. An agreement between Education authorities and the Dutch company will be signed to train staff.
The main services will be the maintenance of machines, motors and communication system and electronics.
At first stage, the project would serve about 600 boats that can not be aided in ports like Veracruz and Tampico in Mexico, and the United States.
The main dam will be 80 meters long and will have a capacity to lift 3,200 tons, to support any type of merchant vessel or the oil industry.
"It will have the latest technology of the world's merchant shipping. We will compete with the best shipyards in the world," Peniche Pasos said.
He noted that the second stage of the yard includes offices for companies assembling oil rigs, plus an area where they can build or assemble these products for the Mexican industry or exports.
"This second stage will begin to build in about five years. It's a pretty hefty investment, but it is already planned and is scheduled to perform with Dutch assistance," he said.
MexicoNow