Mexico will be USMCA's big winner in the long term: Wilson Center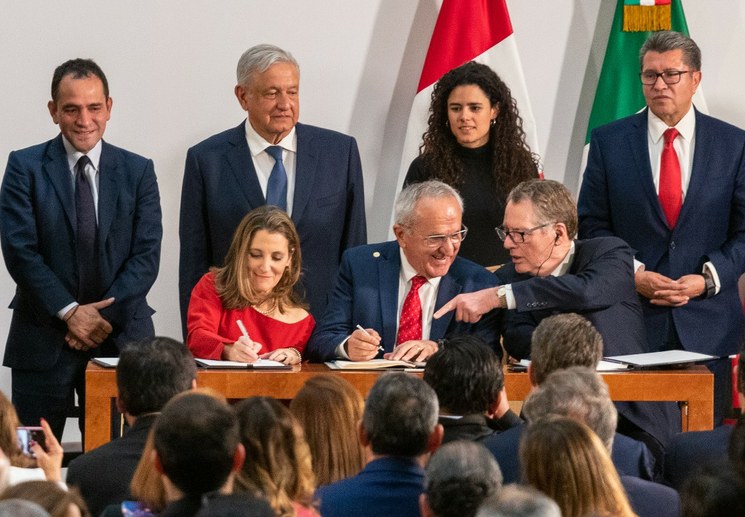 MEXICO – The United States could take advantage of the USMCA in the short term, but in the long term Mexico will benefit the most, said Duncan Wood, director of the Mexico Institute at the Woodrow Wilson International Center.
Through a podcast organized by the analysis division of Grupo Financiero Banorte, Wood assured that the digital economy issue will help position the United States at the forefront, but in the long term Mexico will be the beneficiary.
"In the long term, I think Mexico is going to see itself as the big winner of this treaty. Why? Because I see that the new norms or minimum standards in terms of regional content, in terms of the minimum wage, in the long term, will benefit Mexico in general, and in different aspects," Wood exposed.
In addition, the director commented that, due to the closeness of the country with the American Union, and given the recent conflicts that the nation led by Donald Trump has had with China, Mexico could attract more investment.
"Because of the trade conflicts that exist between the United States and China, I think there is a lot of interest from industries to invest in Mexico," he said.
Wood added that many companies have an interest to operate in Mexico, but a concern remains regarding the decisions recently made by the current administration, which discourages possible investment in the country, which is why the current government must guarantee certainty to establish itself as the most benefited in the new trilateral agreement.
Source: El Financiero