Mexico's aerospace industry will have greater growth in the coming years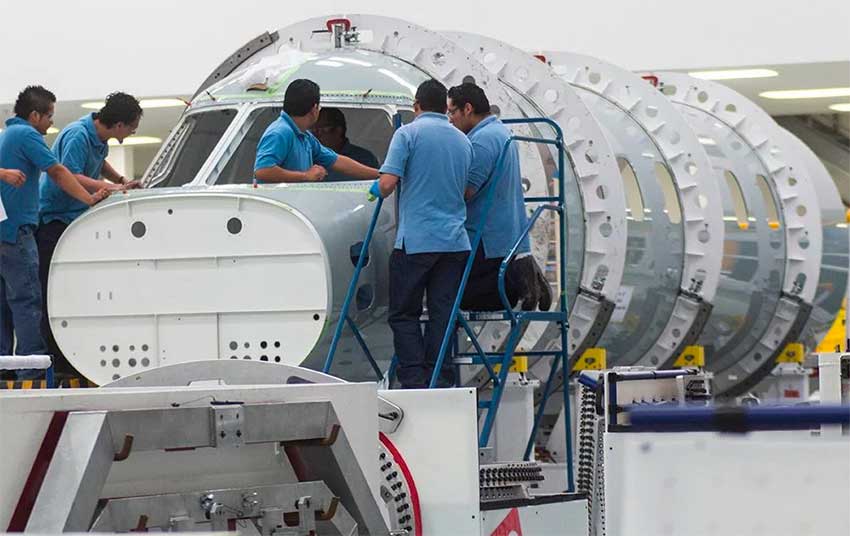 MEXICO - The aerospace industry in Mexico will experience greater growth in the coming years, particularly in the regional supply chain, since it has shown itself to be one of the most dynamic sectors due to the nearshoring phenomenon.
According to the National Statistical Directory of Economic Units (2022), at the beginning of 2023, more than 132 economic units were registered, generating close to US$323 million, an increase of 18%.
"The demand for air transport equipment, maintenance, parts for their operation or logistics within the sector will require regional suppliers not only to accelerate their production, but also to guarantee in a timely manner the inputs demanded by the industry," said Carlos Gonzalez, CEO of Hultek, a leading Mexican company in the manufacture of rubber parts for manufacturing.
According to Data Mexico, from January to September 2022, the Foreign Direct Investment (FDI) index corresponding to the manufacture of aerospace equipment was of US$198 million, showing growth of more than 200% with respect to the previous year, with US$46.2 million in FDI in said sector during 2021.
The states with the highest participation in this sector are Queretaro, Baja California, Chihuahua and Nuevo Leon; it is estimated that there are more than 300 companies dedicated to the aerospace industry, 80% are manufacturing and the remaining 20% are maintenance, design, engineering and operations services.