Mexico's auto exports to the U.S. reach their lowest level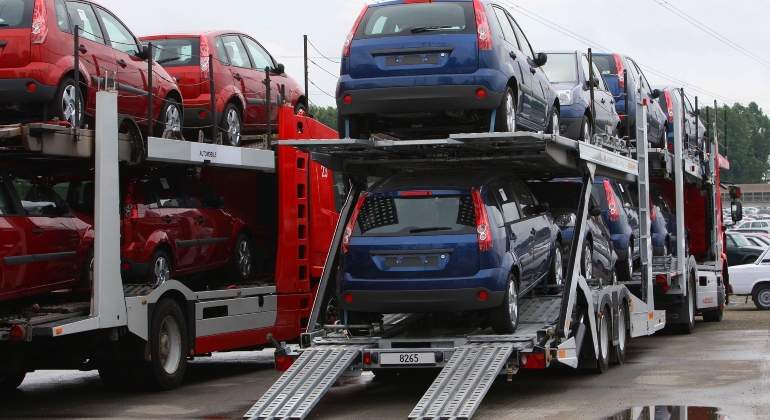 MEXICO – According to data from the National Institute of Statistics and Geography (INEGI), in April of this year Mexico exported 67.9% of all vehicles shipped abroad to the United States, the lowest percentage share in three years.
The lack of semiconductors and the shortage of some resins affected the production of several automotive brands in Mexico, which had to temporarily suspend the manufacturing of some brands, such as General Motors and Ford, which was reflected in the reduction in the share of exports to the United States, the main destination market for vehicles produced in Mexico.
Overall in April 2021, 234,584 vehicles were shipped abroad, an increase of 652.3% compared to what was reported in the same month of 2020, due to the suspension of non-essential activities a year ago for the "National Healthy Distance Day" to avoid coronavirus infections.
"The lack of components affected the production rates of different brands. As a result, there were changes in the production rates of different models," explained Fausto Cuevas, CEO of the Mexican Automotive Industry Association (AMIA).
General Motors and Ford, the main companies that send cars to the United States, suspended production lines in Mexico due to a lack of inputs, adjusting their production schedules.
Other brands in the country, such as Nissan, Volkswagen, Audi, among others, joined these suspensions, which have been taking place since March and continued in April.
Between January and April of this year, a total of 928,223 cars were shipped abroad, an increase of 10.67% over the same period in 2020.
It is worth mentioning that Mexico exported 699,551 vehicles to the United States, an increase of 6.6% annually, compared to the first four months of 2020.
Oscar Albín, president of the National Auto Parts Industry (INA), informed that the lack of semiconductors is affecting 65 of the 170 models of cars and trucks manufactured in the North American region, which represents 38% of the total number of models manufactured in the United States, Mexico and Canada.
According to INEGI, in production, 269,180 cars were assembled in Mexico during April 2021, 72 times more compared to the 3,722 vehicles manufactured in the same month last year, when the sector began to suspend activities due to the COVID-19 pandemic.
Source: El Financiero