Mexico's automotive assembly plants will have more work stoppages: AMIA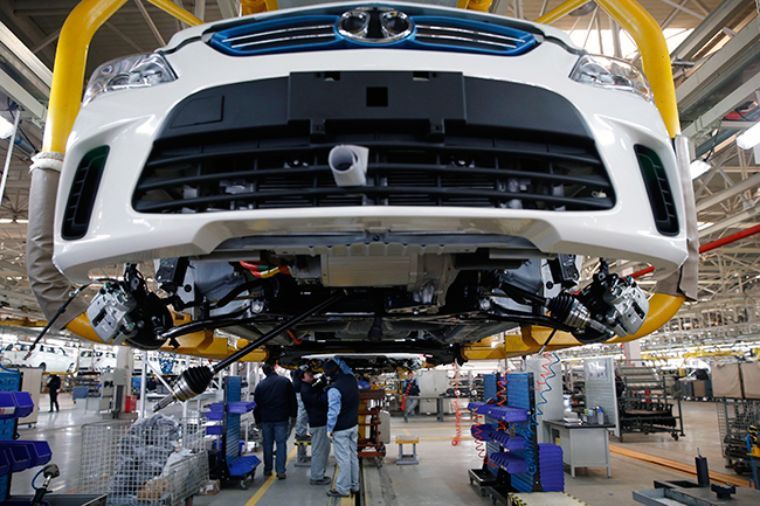 MEXICO – During February, assemblers such as Mazda and Volkswagen were forced to stop production at their plants in Mexico due to the shortage of components and semiconductors, which led to a 4.6% annual decrease in automotive production, according to the Mexican Automotive Industry Association (AMIA).
In this regard, Fausto Cuevas, AMIA's CEO, anticipated that new stoppages are likely to take place due to the continuing problems in the supply of components and semiconductors.
"It is likely that there will be new technical stoppages depending on the availability of semiconductors or chips, since the stoppages have been forced by the lack of components required for these devices," said Fausto Cuevas.
According to data from the National Auto Parts Industry (INA).In the world, the shortage of semiconductors caused 723,445 units to stop being manufactured in the first quarter of the year, of which 40,968 vehicles were manufactured in Mexico, 22,338 in Canada and 112,601 in the United States.
In this regard, Francisco Bautista, lead partner of Advanced Manufacturing and Mobility at EY, agreed that, 23 months after the beginning of the pandemic, there may continue to be technical stoppages this year due to lack of inputs, however, he anticipated that as the year progresses it could begin to reduce.
"The answer is yes (there will be more stoppages). If we look at when this semiconductor crisis started at the end of 2020, now it has been improving, I still expect that trend to continue," he said.
He stated that his forecast is that the industry will see a stabilization in supply until the second half of 2023 and at the same time clarified that the halted production of neon gas in Ukraine, used for semiconductors, may be a major problem.
Source: El Financiero