Mexico's economic activity fell in April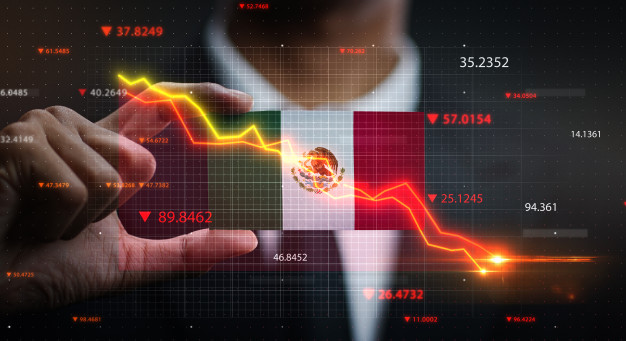 MEXICO – In the midst of the post-pandemic reactivation process in Mexico, the national economy presented a slight decline of 0.2% during April 2021 with respect to the level registered in the previous month.
On the other hand, in the interannual analysis, the General Index of Economic Activity (IGAE) registered a rebound of 21.4% compared to April of last year.
According to figures from the National Institute of Statistics and Geography (Inegi), primary activities are the ones that registered the most significant loss of dynamism during April 2021.
The agriculture, livestock and forestry component recorded a decrease of 2.9%, putting significant pressure on the overall level of economic activity.
On the other hand, during April 2021, secondary activities such as manufacturing, construction, energy and mining also fell by 0.2% less than in the previous month.
The only item that showed positive results in the monthly comparison was tertiary activities; commerce and services achieved an increase of 0.3% in the midst of the reopening of activities that were on pause practically all of last year.
Source: El Economista