Mexico's economic activity grows by 3.2% in May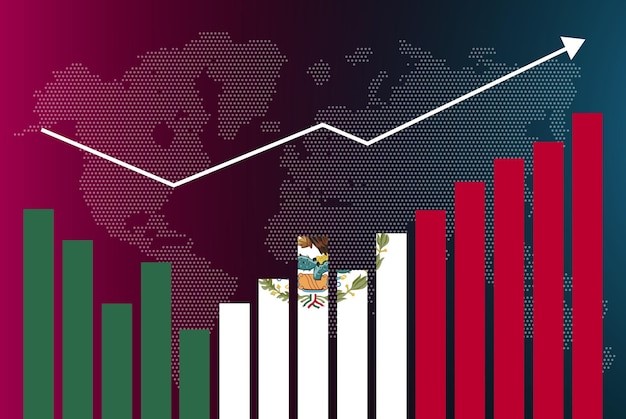 MEXICO - Mexico's economic activity increased by 3.2% year-over-year in May, driven in particular by the services sector, reported the National Institute of Statistics and Geography (Inegi).
In a press release, Inegi indicated that this increase in Mexico's overall economic activity indicator (IGAE) is the result of the annual increase in all sectors: primary (0.5%), secondary (2.8%), and tertiary (3.5%).
In contrast, the IGAE had no monthly growth (0%), according to seasonally adjusted figures, without short-term and calendar factors.
Compared to the previous month, the agricultural sector increased by 0.3% and industry grew by 1%, but services fell by 0.4%.
The IGAE is a preliminary indicator of different sectors that shows the trend or direction that the Mexican economy will take in the short term.
The May data is released a week before Inegi reveals preliminary figures for second quarter gross domestic product (GDP) growth.
In the January-March period, Mexico's GDP grew by 3.7% year-over-year and 1% quarter-over-quarter.
The country had annual growth of 3.1% in 2022 after a 4.8% increase in 2021.
Mexico's economy grew by 2.1% in 2018, but had a 0.3% contraction in 2019.
The government expects growth of more than 3% for this year.