Mexico's foreign trade drops 41%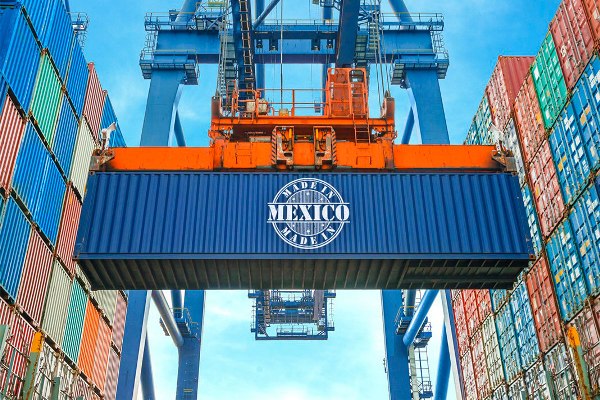 MEXICO – Mexican exports plummeted 41% annually in April, their biggest decline in 34 years, in the face of the impact of health contingency caused by the COVID-19 pandemic.
During the fourth month of the year, merchandise exports amounted to USS$23.4 billion, which represented a decrease of 40.93% at the annual rate, according to data from the National Institute of Statistics and Geography (Inegi). This represented the lowest amount since 2010 and the worst fall since March 1986, when it registered a decrease of 41.96% at the annual rate.
Fernando Ruiz Huarte, general director of the Mexican Business Council for Foreign Trade, Investment and Technology (Comce by its initials in Spanish), pointed out that the figures for April were already expected, since around 80% of sales abroad go to the United States and its economy was practically paralyzed.
"We have a structural problem in Mexico, we cannot depend so much on the United States, this is a wake-up call, because we have not diversified our markets, in addition, we have not diversified all of our productive sectors," he added.
"The impact in Mexico will be much deeper than the contractions of its trading partners, especially the United States," said Alberto Ramos, chief economist for Latin America at Goldman Sachs. He added that the expectation is that the trade balance will improve slightly ahead, due to an increase in domestic demand and the possible depreciation of the exchange rate.
Source: El Financiero