Mexico's GDP falls by 0.4% in third quarter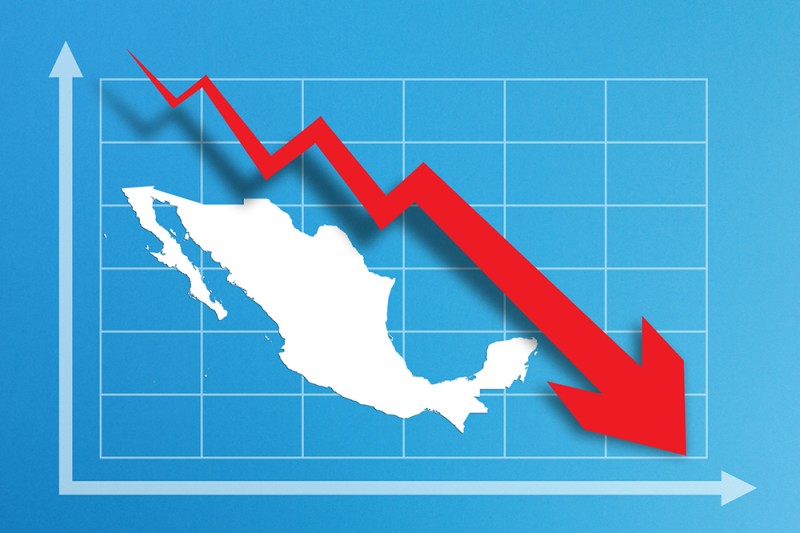 MEXICO – After four consecutive quarters of recovery, Mexico's Gross Domestic Product (GDP) decreased by 0.4% during the third quarter of 2021 compared to the same period a year ago, confirmed the National Institute of Geography and Statistics (INEGI).
By components, the GDP of tertiary activities decreased by 0.9%, while primary activities decreased by 1.3%. In this regard, those corresponding to the secondary sector rose 0.3% compared to the previous quarter.
According to INEGI's original figures, the sectors that slowed Mexico's GDP during the months of July-September were 'business support services' which decreased by 48.1% annually, followed by 'electricity, water and gas' with 1.6%, as well as financial and educational services with contractions of 1.4% and 0.1%, respectively.
On the contrary, the activities that most increased their Gross Domestic Product during the reference period are: cultural and sports leisure services; 71.2%, temporary accommodation and food preparation services: 67.7%; Transportation, post and storage: 19.% .
The INEGI also published the corresponding Global Indicator of Economic Activity (IGAE) during the month of September, which decreased by 0.4% at a monthly rate with seasonally adjusted figures.
By major activities, primary and secondary activities decreased by 1.4% each, and tertiary activities decreased by 0.3% compared to the previous month.
"The IGAE showed its second consecutive monthly fall and the sixth in nine months, reflecting a clear downward trend during 2021", emphasized Julio Santaella, president of INEGI.
Source: Lider Empresarial