Mexico's Industrial Real Estate Disruptions & Drivers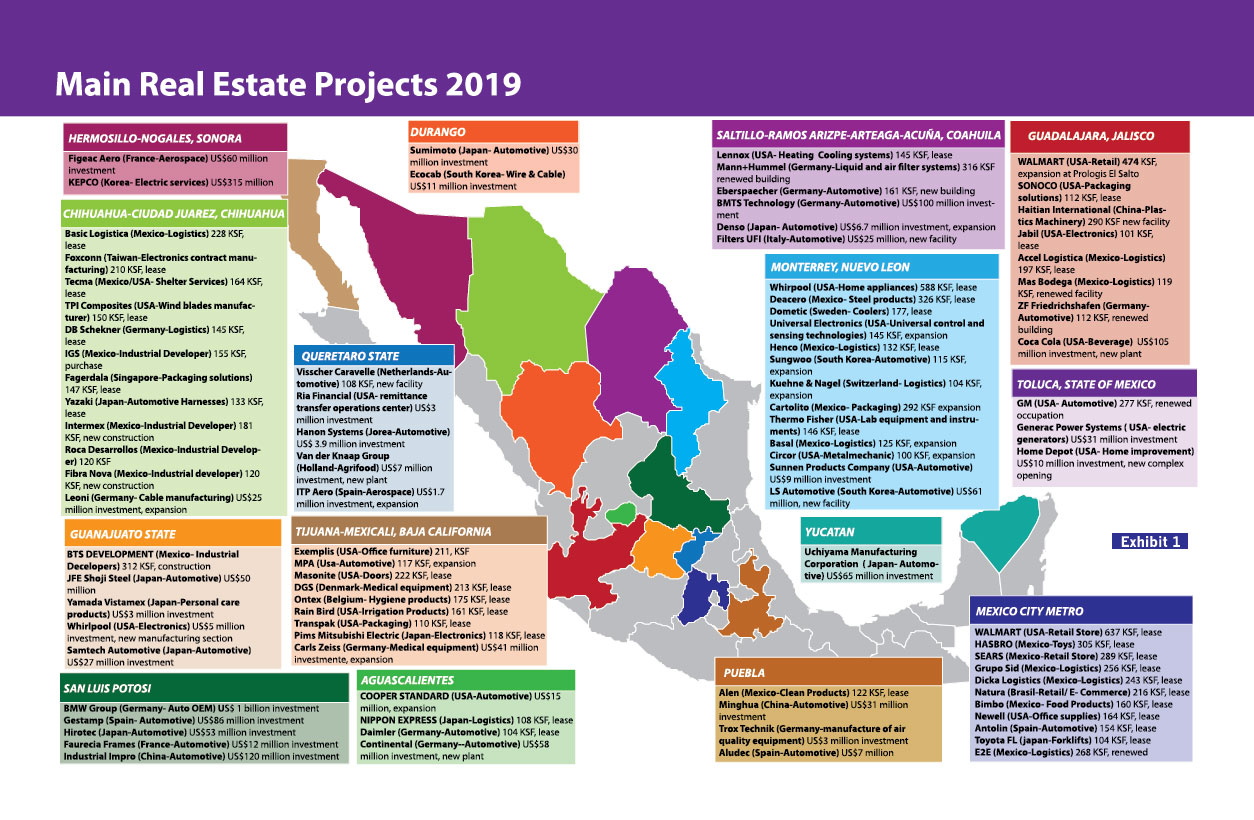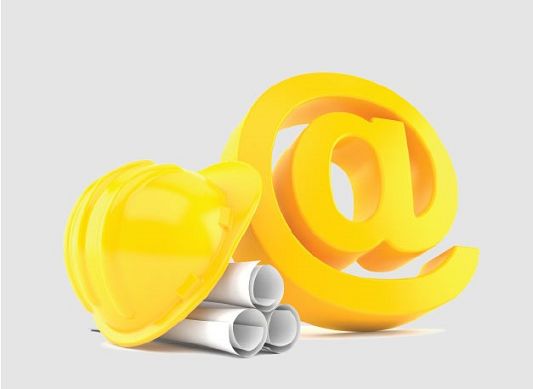 e-commerce,
Industry 4.0
& Coronavirus
Lead Change Dynamics
By Sergio L. Ornelas
BORDERNOW Editor
Let's start with a story.
Back in August 2015, Blackstone, the world's largest real estate private equity fund, acquired the Mexican real estate assets of U.S. conglomerate General Electric in a deal worth US$3.3 billion, representing an excess of 60 million square feet of mostly industrial properties.
The event marked the exit of GE from Mexico's real estate market after a 25-year run as lender and owner of industrial facilities. The sale was part of GE's US$500 billion global financial arm getting out of the banking business, as it could not survive the blows of the great recession and new banking regulations.
Back then, hedge fund manager Bill Ackman was asked about GE and its management by Bloomberg. He said: "GE is one of the best training programs for running a business, but I think it has been a terrible place to learn how to invest money."
Managing is different than investing; the former is nice and practical, but the latter is what really matters.
GE revolutionized the real estate capital markets in Mexico and, fortunately, it was not a significant contributor to the fall of global GE Capital, which was due to its high-risk loans and mortgages collapsing during 2008-2009 in other parts of the world.
Industrial properties are important to manufacturers, suppliers, distributors and logistics operators, customer service or call-centers, R&D and engineering operations; and as unlikely as it may seem, these properties are very important to anybody that has a formal job anywhere.
Indeed, a percentage of your assets in individual retirement accounts in Mexico and the U.S. invest part of your money in industrial real estate through private and public equity funds and trusts. So it is important to keep an eye on this sector.
For example, in Mexico, one FIBRA (Acronym in Spanish for Fideicomiso de Inversion en Bienes Raices) or REIT (Acronym in English for Real Estate Investment Trust), reported that about 40% of its domestic investment funds come from AFORES (Administradoras de Fondos para el Retiro), which are the administrators of all working Mexican individual retirement accounts.
"The Market"
Mexico's Industrial Real Estate Market, from now on referred to as "The Market", includes all industrial, logistics and big-box offices in Mexico. Currently the space built under roof reaches about 77 million square meters (828 million square feet) with about 53% located in northern Mexico, 27% in the Bajío region, and the remaining 20% in the central region, mostly in the metro area of Mexico City.
In 2019, The Market had its worst performance of the past 10 years having grown only about 1.5% compared to an average annual growth of about 5% in the previous years.
The industrial facilities that make up The Market in Mexico are truly global competitive constructions, particularly those built in the past 40 years or so.
The Market's value chain consists of real estate developers, industrial parks, architectural firms, general construction contractors, sub-contractors, suppliers of construction materials and buildings' equipment, real estate brokers, lending institutions, FIBRAs and, of course, property buyers and tenants.
The level of industrial parks and construction quality and the financial sophistication of The Market are unequivocally state-of-the-art in the world and one of the main reasons why Mexico is able to attract foreign direct investment (FDI). Please see Exhibit #1 with the main industrial projects in Mexico for 2019.
Disruptions in The Market
As everyone knows, Mexico entered a time of uncertainty as the result of the elections of President Donald Trump in the U.S. in November 2016 and President Andres Manuel Lopez Obrador (AMLO) in Mexico in July 2018.
Trump's rhetoric against Mexican immigrants, NAFTA and manufacturers relocating to Mexico rattled most industrial sectors with intertwined supply chains in the neighboring countries.
AMLO's election and his policy announcements against the recent energy and academic reforms, suspending the construction of the new Mexico City airport and social spending programs, which came a few months later after Trump's, further stressed the climate of business uncertainty for operating in Mexico.
As a result, The Market started to slow down in 2018, and except for a few bright spots in northern and central Mexico, it barely grew in 2019.
As we enter 2020, important portions of the uncertainty are gone. In particular, the final approval of the U.S.-Mexico-Canada Agreement (USMCA, or T-MEC in Mexico, and CUSMA in Canada) was a huge relief, although Mexican operations were subject to stricter rules of origin as well as labor and environmental requirements.
Because of its size and importance, Mexico's auto industry will likely need an extra effort to comply with the new rules, especially since enforcement is coming fast in the next four years, a tough task for an industry that operates in eight to 10-year cycles.
In addition, Mexico's light vehicles domestic market is in intensive therapy, having recorded over 30 continuous months of sales declines. Assembly plants in Mexico would be lucky to reach 80% capacity utilization in 2020 of their approximately 5 million units installed production capabilities.
Alas, do not expect any more major auto investments after BMW's and Toyota's new assembly plants in San Luis Potosí and Guanajuato, respectively.
Enter Mexico's negative economic growth in 2019 at minus 0.14% and a technical recession with four consecutive quarters on decline to understand The Market's underperformance last year.
Once an imperfect but thriving nation, AMLO's Mexico is more imperfect and less thriving.
Consider AMLO's negative narrative to businessmen, his stubbornness to invest in unprofitable projects such as the Tren Maya, the Dos Bocas refinery, the Santa Lucia Airport, not to mention the inexplicable desire to rescue the unrescuable PEMEX, his failed policy against crime and myriad other, to put it mildly, "unwise" decisions, to understand why the country experienced its worst economic year since the great recession.
And although there are global problems such as Brexit, the Coronavirus, explosive middle-east regions and threats of a global recession, Mexico's economic problems are clearly internal and self-inflicted.
The worst part is that according to Mexico's Social Security Institute (IMSS), there were only 342,077 new formal jobs created in 2019, which are 48% less—almost half—of the 660,910 created in 2018.
The Market Drivers
Fortunately there are some market drivers for 2020 and beyond. Analysts' original expectations for Mexico's economic growth this year range from 1% to 2%, and at least all of them are on the positive size, but no spectacular growth of 4% as AMLO promised.
But all were caught by surprise with the spread of COVID-19 and the effect it might have on Mexico's PIB in 2020, some analysts venture figures as low as 4.5% economic decline.
Facing an ominous 2020, Mexico's private sector recently launched "The Private Sector National Agreement of Infrastructure Investment," which contemplates 147 projects worth approximately US$43 billion to be deployed during 2020-2024.
Private sector leaders stated: "In order to comply with this infrastructure investment plan, the federal government would commit to facilitate the investments by creating the proper positive investment conditions through clear and transparent business rules."
Carlos Slim, Mexico's richest man said: "There was no economic growth in 2019, but we have the basis with healthy and disciplined public finances that build the proper trust for investments."
Hopefully this effort by the private sector makes AMLO redirect his perception of the importance of private and public investments' incidence on economic growth and employment.
Unfortunately, the concentration of power without checks and balances and business certainty are incompatible concepts. Time will tell if AMLO awakens with the reality economic shock of 2019.
And then, there is help from an unexpected source.
There is a silver lining having Trump as president of the U.S., which is the fact that he is the only person, probably besides his wife, to whom AMLO pays attention and actually heeds.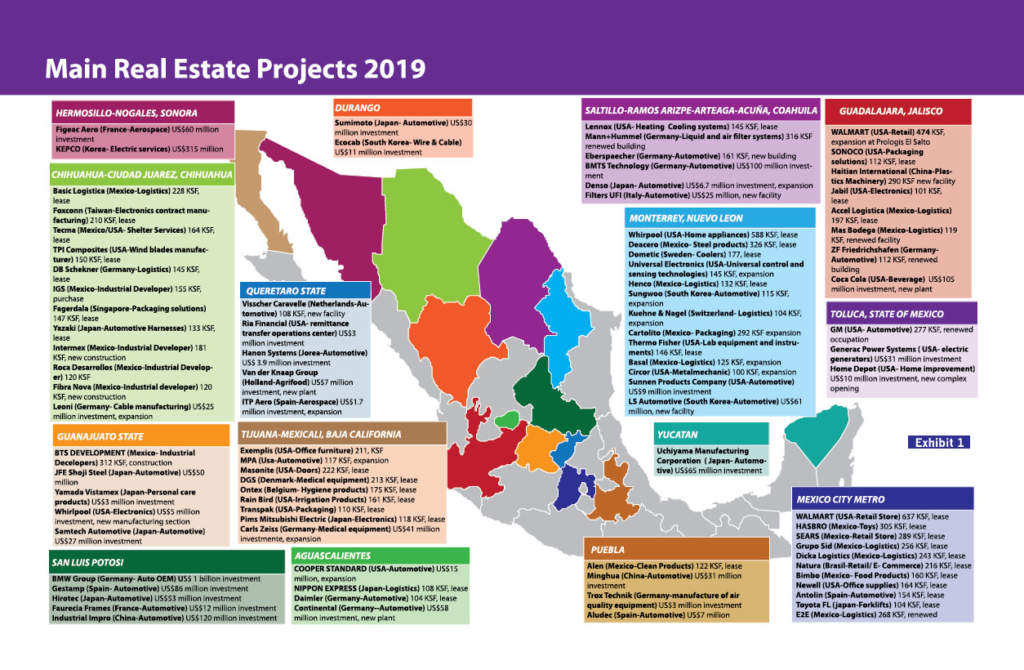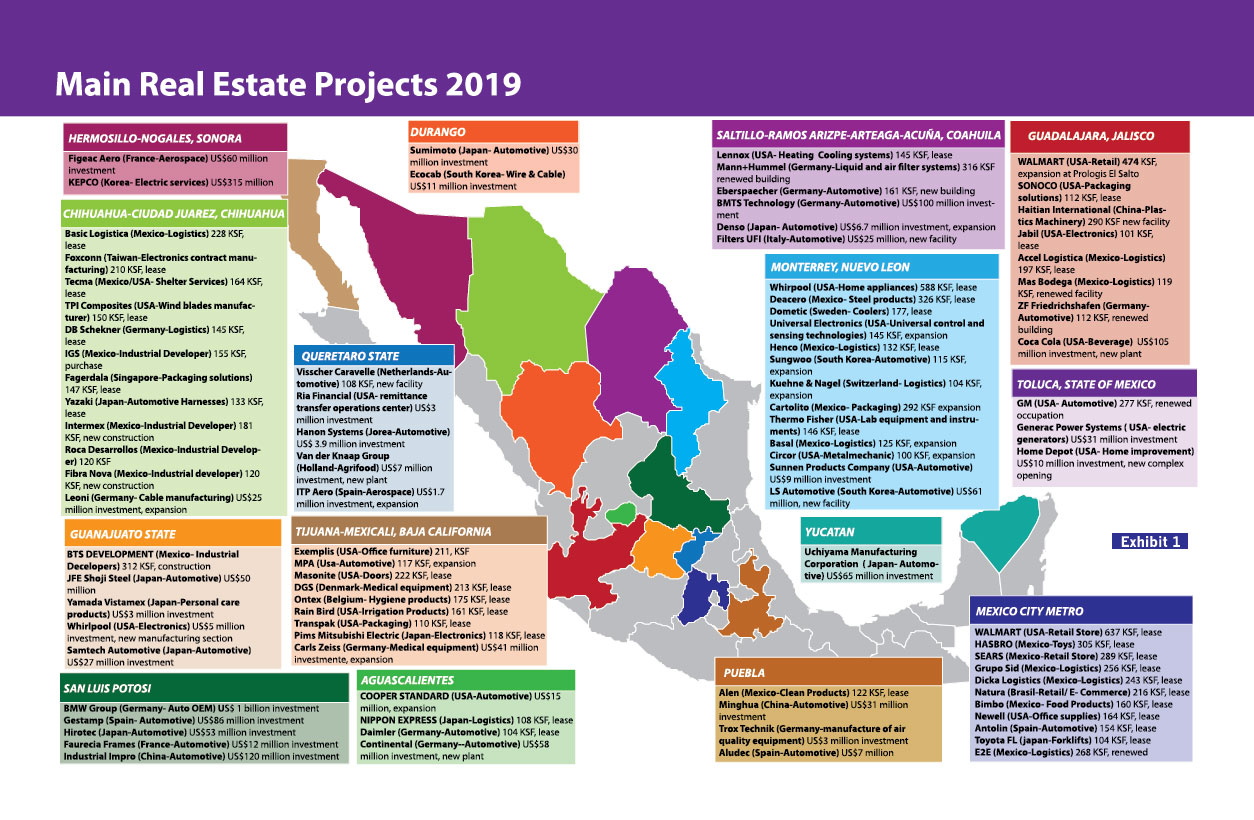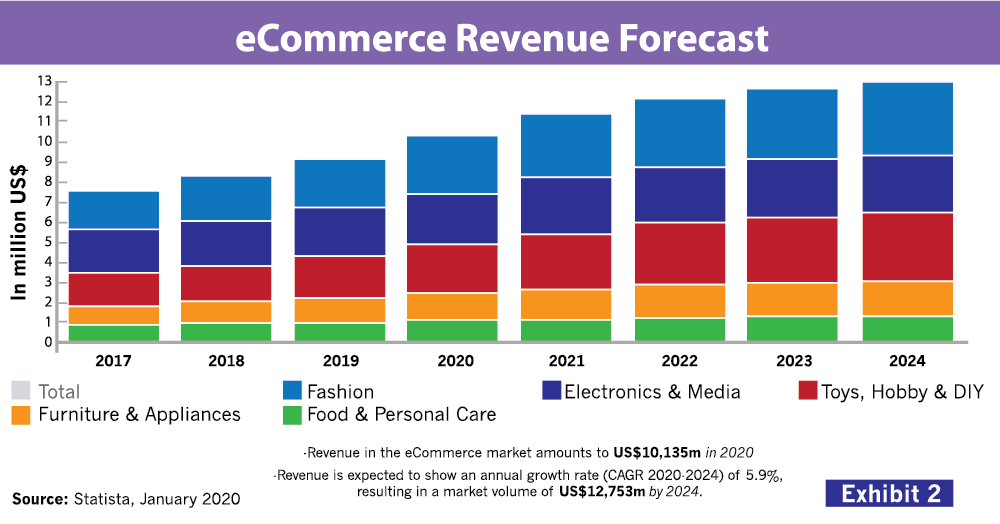 We all know how Trump menaced Mexico with tariffs unless the Central American immigrant hopefuls were stopped both at Mexico's south and northern borders. And in spite of his previous stance to help those immigrants reach the U.S., and huge criticism from all human rights organizations, AMLO acquiesced to Trump's desires and allocated 15,000 national troops to actually build military walls to protect the U.S. against immigrant caravans.
In spite of fulfilling Trump's prophecy that Mexico would pay for the wall, and although human rights organizations are correct, AMLO did the right thing, avoiding an open conflict with Trump and a sure grand recession if Mexico's exports were to decline significantly.
Turns out that after two recent visits to Mexico by U.S. Attorney General William Barr to meet with AMLO, and as first reported by the Wall Street Journal, Mexico, under pressure, quietly added muscle to fight against drug cartels, redeploying elite marines that AMLO had previously sidelined.
"The change in strategy comes amid growing alarm in Washington at Mexico's failure to crack down on drug gangs and a record of murders last year," reported the Journal.
We are not saying this is a good situation, losing country dignity and risking sovereignty, but given the circumstances we would ask Trump to suggest to AMLO just three things:
Annul the ideological and financially disastrous Dos Bocas refinery and The Mayan Train projects.
Respect and fully implement the energy reform.
Enforce and reestablish the true independence of checks and balances organizations in Mexico and don't think of a path to re-election.
Turning the page to the USMCA, the hiking of the rules of origin for the auto industry to qualify for duty free status within the partners of the agreement may prove to be a blessing in disguise for Mexico.
As the industry demands more regional parts content, those suppliers in Europe and Asia would be looking to relocate to USMCA territories, and Mexico has the upper hand as the low-cost manufacturing platform of the region.
e-commerce
Despite significant challenges, e-commerce is the new segment that is supporting The Market's growth.
As the global retailing industry evolves from brick and mortar stores to online shopping, The Market benefits because retail stores space converts into logistics and distribution buildings demand.
It is hard to estimate the space specifically dedicated to e-commerce as many vendors utilize their traditional warehouses to also supply online orders.
Some reports indicate that in the Mexico City metro area, e-commerce accounted for approximately 30% of all new leases and purchases. Amazon, Mercado Libre and Walmart are the three largest e-commerce operators in
Mexico.
Exhibit #2 sourced from Statista, a market research firm, shows that ecommerce in Mexico in 2019 reached over US$9 billion, an increase of 11% over 2018.
The graph also provides a forecast where 2020 and 2021 are expected to continue with double-digit growth, while the period 2022-2024 would be more modest. Fashion, electronics & media are the dominant product categories.
Mexico's e-commerce is just a crib baby at about US$70 per capita online spending compared to the U.S.'s US$1,675.
But Mexico's GDP per capita is about 15% that of the U.S.; and if we extrapolate that figure (US$1,675 x .15), at least academically, the per capita e-commerce potential in Mexico is US$251, or about 3.5 times the current level.
Evidently, unlike the U.S., Mexico has limited connectivity and a huge informal (45%) working population with individuals not registered as taxpayers and without bank accounts or credit cards.
But mobile connectivity is on the rise in Mexico. As of 2019, PEW Research reports that 78% of adults own a mobile phone and that only 19% of adults do not use the Internet.
And e-commerce retailers are getting creative to overcome the payment obstacles of those unable to make a bank transfer or use a credit card. For
example, Amazon began offering gift cards that can be purchased with cash in most corner stores throughout the country.
While Mexico is Number 91 out of 152 countries in the UNCTAD 2019 ecommerce ranking index, the study places Mexico with reasonable connectivity with 68% of the total population using the Internet; but because of the informals, Mexico ranks very low on share of individuals with e-commerce accounts. The index also gives Mexico a low score on postal service reliability.
An interesting development under the new USMCA is the new provisions for e-commerce. Basically the new trade agreement allows Mexican residents to order up to US$100 duty-free from U.S. or Canadian suppliers.
This is called the "De Minimis" threshold, which under the agreement is US$150 for Canada and US$800 for the U.S. In addition, all digital products such as e-books, software, music and games will be completely duty-free.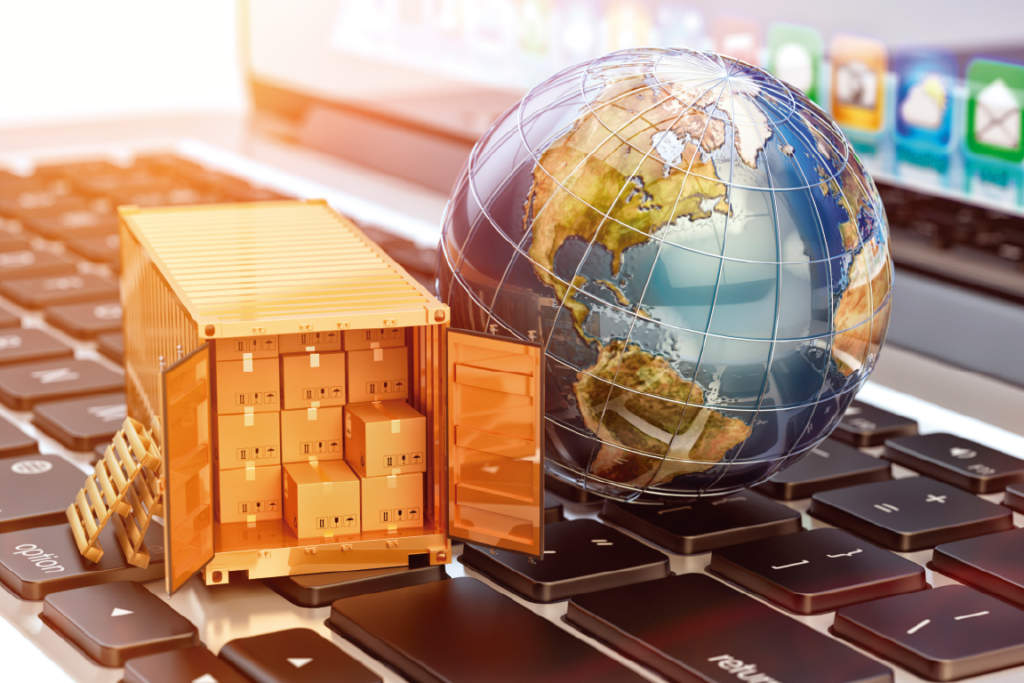 What this does in Mexico is effectively increase online purchases by consumers, and as this happens, more and more vendors would open facilities in Mexico, thus benefiting The Market with demand for floor space.
New Technologies Effect
Besides e-commerce, Industry 4.0 will affect facilities designs and locations in The Market. As industrial operations become digitalized and interconnected using robotics and artificial intelligence, manufacturing will be more connected to logistics operations.
Inventory is increasingly managed with digital identification, autonomous in-plant vehicles and dock scheduling software, building more continuity and accuracy in the process, over the "last mile" of incoming materials.
At the other end, the "first mile" that oftentimes includes customs is demanding multimodal transportation options to reduce costs and increase efficiency via land and ocean ports.
Finished products follow suit on their way to distribution centers or customers. In a nutshell, industrial real estate site selection will increasingly be tied to cost efficiencies in transportation. The competitive advantage of the U.S.-Mexico border and intermodal equipped locations becomes paramount as supply chains increase in complexity.
Customers will increasingly demand environmentally friendly and highly functional facilities. Developers in The Market need to augment their LEED (Leadership in Energy and Environmental Design certification) focus, offering facilities with energy savings such as solar panels, water
efficiencies, using recycling systems and reduction of CO2 emissions, among other environmental qualities.
Conclusions
Industrial real estate is generally overshadowed by other flashier sectors such as residential, office and commercial retail, but The Market is an essential enabler of international manufacturing and trade, and a solid income-generating investment in Mexico and elsewhere.
It is important to follow The Market not only because it is an integral part of the country's and individuals' economies, it is also a great predictor of things to come, because before there are hirings of workers or parts produced, there is an industrial building construction groundbreaking or a lease contract execution.
Mexico needs to jumpstart a virtuous economic cycle by building on The Market's drivers and reducing its disruptions.
The impact of the government's narrative for pursuing FDI is unmistakably the most important element in driving international investments to The Market.
AMLO needs to rise up to the challenge if he ever wants to get a return on his investment from the sacrifices made to get the USMCA approved.
Alas, a huge new challenge in the form of a contagious unknown disease has surfaced, which would undoubtedly impose economic and social restrictions on all aspects of business in Mexicoand North America.
Past success stories in The Market are generally not applicable to new situations. The Market needs to continually reinvent itself, responding to changing times with innovative new designs, technologies and business models.
So here we are, dealing with an era of uncertain government leaders and policies, new and challenging customer needs, market and technology innovations, global risks, new viruses, increased competition, new trade rules, significant but blurred opportunities, a relative unpredictable global
economic turnout, and a resilient gem on a silver tray referred to as The Market.
Let's live up to the challenge!