México's presidential plane comes back home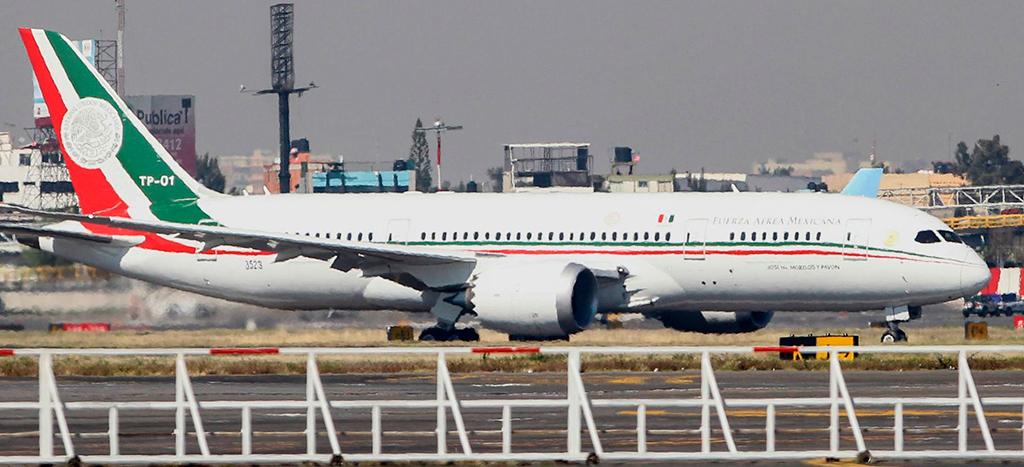 MEXICO – The Mexican presidential plane landed in Mexico City this Wednesday, after being stranded for more than a year and a half in California, United States.
In his morning conference from the National Palace, President Andrés Manuel López Obrador assured that he is still trying to sell the TP-01 "José María Morelosy Pavón" plane to shoot down a symbol of the opulence of his predecessors.
The federal government reported in mid-July that it was considering a US$120 million offer for the Boeing 787 Dreamliner, released by its predecessor, Enrique Peña Nieto, after a potential unidentified buyer offered to pay part in cash and part in medical equipment.
López Obrador has made austerity a pillar of his management. On a trip to Washington in early July to meet his U.S. counterpart Donald Trump, he traveled on a commercial flight, a transportation he routinely uses on tours of his country.
On Wednesday, the federal president reiterated that he's still committed to sell the ostentatious Boeing, an aircraft 25 meters wide and 80 meters long, and which is equipped with a boardroom, a "king-size" bed and a marble bathroom.
"There has even been a contribution, an advance; however, there is no problem of delivering it here or delivering it in the United States," he explained. López Obrador promised before taking office in late 2018 that he would get rid of the plane, but when he did not find a buyer, in January he announced that he would raffle it among the population in a draw for the national lottery.
Source: El Economista