Mexico's vehicle production and exports increase during October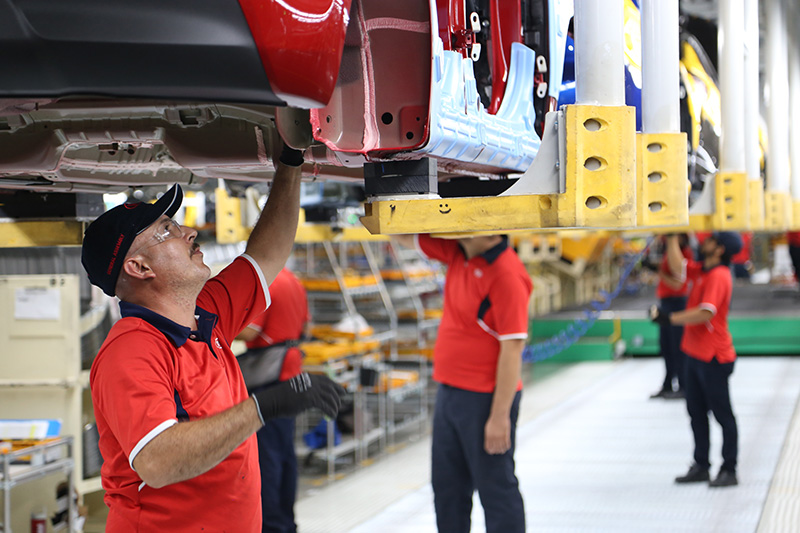 MEXICO – During the tenth month of 2020, the automotive industry registered an increase in terms of production and exports, adding another month to the recovery after the historical crisis generated by the COVID-19 pandemic. In total, it registered a growth of 8.9% compared to the same month of 2019.
347,829 cars were produced within the country, according to figures from the Mexican Association of the Automotive Industry (AMIA) released by the National Institute of Statistics and Geography (Inegi).
In the accumulated of the year (January-October) 2,465,439 vehicles were assembled in the country; this level does represent a significantly lower result compared to last year, especially for April and May, months in which vehicle production remained practically zero. In this period of last year, 3,288,589 units had been produced, which reflects a year-on-year fall of 25.0%.
During this tenth month of the year, there are only four firms that continue with red numbers in their total production:
KIA with a drop of 18.3%
Honda down 15.5%
FCA Mexico with a contraction of 13.0%
Nissan with a reduction of 6.1%
In contrast, Mazda, General Motors and Mercedes Benz are the automakers that lead the rallies regarding total of vehicles assembled. In year-on-year comparison, they register growth of 103.3, 45.2 and 41.1% respectively.
Source: El Economista