MICHELIN invests US$400 million in Leon, Guanajuato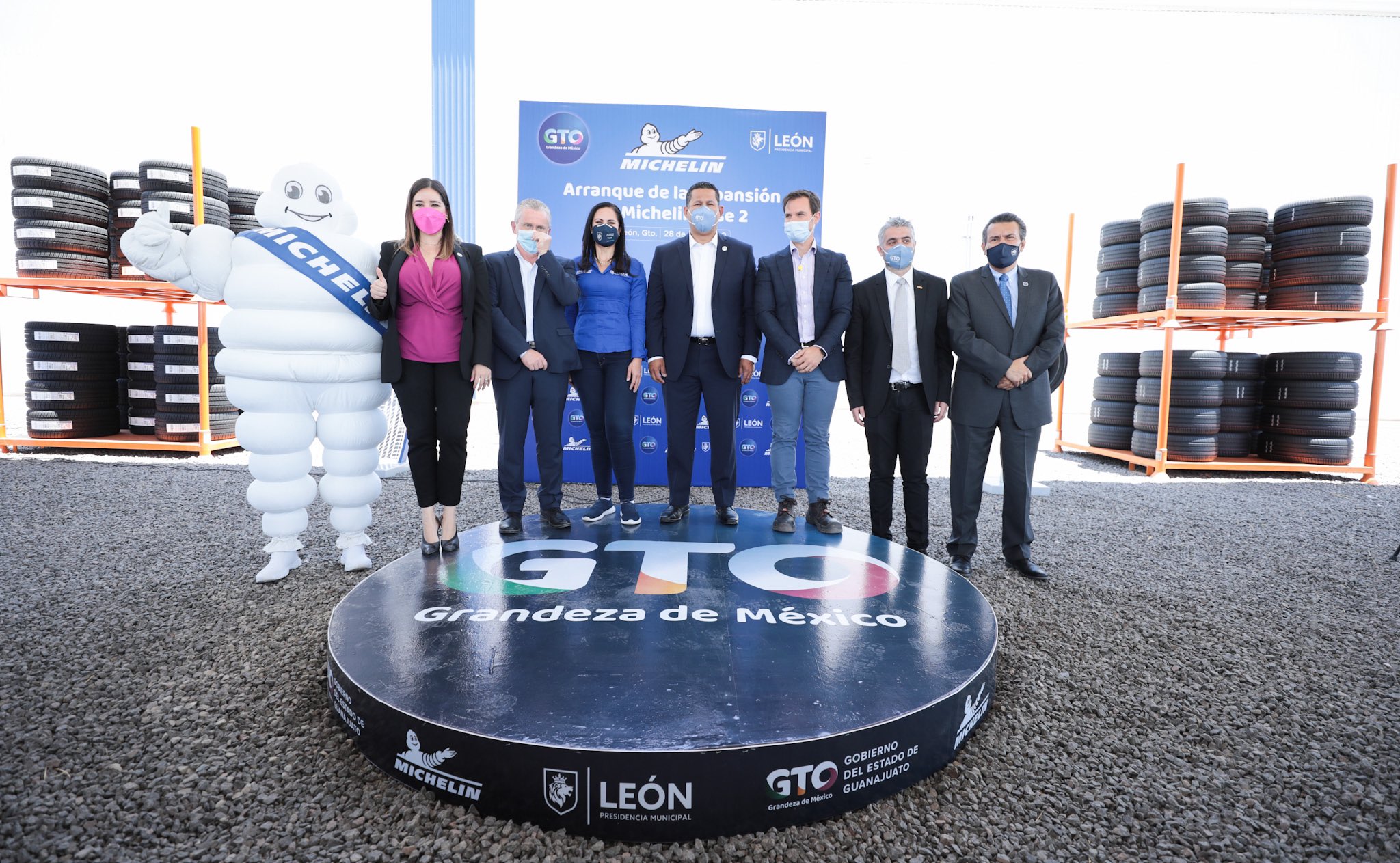 LEON, GTO – The Governor of Guanajuato, Diego Sinhue Rodriguez Vallejo led the start-up of Phase 2 of the Michelin plant in the city of Leon, Guanajuato, which places this site as the most modern of the group worldwide.
The tire company is located in the PILBA park, and inaugurated its first phase in 2019 with an investment of US$510 million, where more than 1,000 people currently work in an area of 142,000 square meters.
Michelin has 122 of the 3,000 hectares of the PILBA industrial park for future expansion and this second phase represents 24 more hectares of productive area.
The company has already been hiring some of the 622 employees who will work in this second phase, which represents an investment of US$400 million, which added to the US$510 million of the first phase, reaches US$910 million in accumulated investment. Michelin expects to inaugurate this second phase in 2024 and reach 1,600 jobs.
The company's six-phase master plan in Leon could generate up to 5,000 direct jobs in total, with four of the phases dedicated to passenger car tires and two more for heavy vehicles.
Present for the kick-off of the expansion were the Governor of Guanajuato, Diego Sinhue Rodriguez Vallejo; Alejandra Gutierrez, Municipal President of Leon; Joel Couty, Industrial Director of the Michelin Guanajuato plant; and Pierre-Louis Dubourdeau, CEO of Michelin Mexico and Central America.
Source: Cluster Industrial