Michoacan and the United States seek to strengthen the avocado industry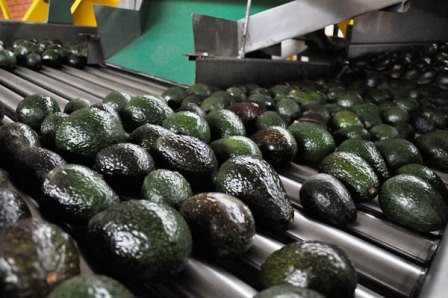 MICHOACAN – The government of Michoacán agreed with the American Union to carry out more coordination work to strengthen the avocado sector within the framework of the T-MEC.
The governor, Alfredo Ramírez Bedolla, announced that he held a meeting with the U.S. ambassador to Mexico, Ken Salazar, with whom he reviewed the situation of improving business productivity and applying sustainable field practices in agricultural regions, especially those related to avocados.
Ramírez Bedolla assured that the ambassador agreed to follow up on the agenda that was agreed between the presidents of Mexico, Andrés Manuel López Obrador; of the United States, Joe Biden, and the prime minister of Canada, Justin Trudeau, this in order to also benefit the agro-industrial sector.
"We agreed that it is necessary to strengthen international trade, taking advantage of the agreements generated at the last summit of North American leaders and the recently created T-MEC Commission of the National Conference of Governors (Conago), which I chair," he added.
In addition, it was agreed with the ambassador to schedule an upcoming visit to Michoacán to continue the work with avocado producers in Uruapan and thus strengthen the process of reviewing and exporting the fruit that is sent to the United States.
According to the state governor, this meeting also takes place in the context that February is the most important month in terms of avocado consumption, due to the Super Bowl.
Another factor is that a ban is being sought for its forestry zone, the objective of which is that no more trees are cut down for the cultivation of this product.