MKDC inaugurates its second plant in Coahuila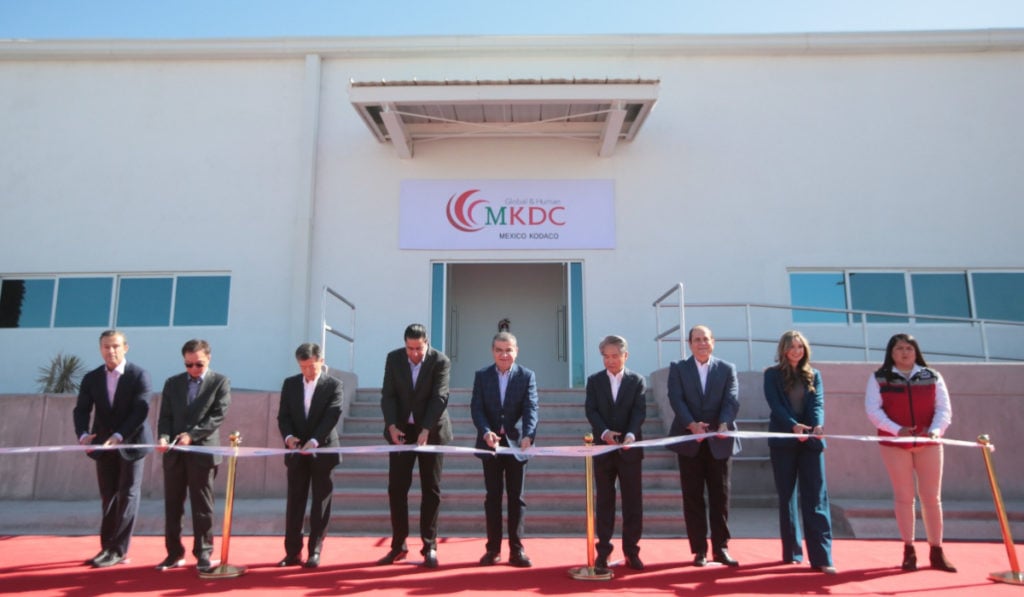 RAMOS ARIZPE, COAH – Governor Miguel Ángel Riquelme Solís attended the inauguration of the second plant of the Korean company MKDC, a manufacturing company dedicated to the production of auto parts, supplier of Tesla in the United States.
At the event, the expansion project was announced with an investment of US$70 million and the generation of 600 jobs.
Riquelme Solís pointed out that this new plant will strengthen the manufacturing processes of aluminum parts for the automotive industry. He also reported that in the first two months of the year, more than 10 companies have been received, exceeding last year's average.
"Thanks to Kodako for staying and growing in Coahuila; these projects will remain, will increase and, above all, will make economic strengths for our entity," Governor Miguel Riquelme pointed out.
"The investment announced today by MKDC is a clear sign that Coahuila and Ramos Arizpe are fertile land for business development, and I am sure it will greatly strengthen the value chain of our local industry," said José María Morales Padilla, mayor of Ramos Arizpe.
In his speech, MKDC's owner, Kwi Seung In, informed that within two years they will be producing at one hundred percent of their capacity.
The Governor was also accompanied by Edna Dávalos Elizondo, local congresswoman; Claudio Bres Garza, Minister of Economy; Young Min Kim, CFO of MKDC; Ki Bong Kim, president of MKDC, and Víctor Mohamar, representative of Parque DAVISA.