Monterrey airport inspection equipment renewed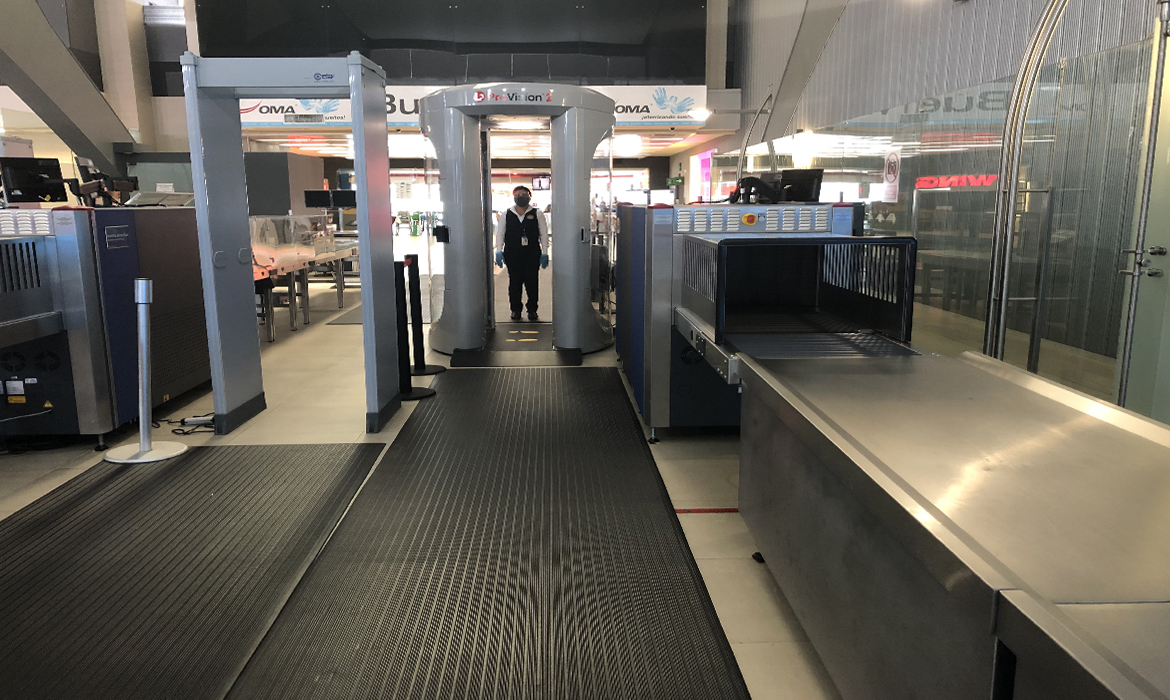 MONTERREY – Monterrey International Airport renewed its state-of-the-art Passenger Inspection Point equipment, technology that is used in terminals in Dallas, Los Angeles, Chicago, Houston, among others.
The devices were delivered through the support of the U.S. Consulate and the International Narcotics and Law Enforcement Affairs Bureau (INL) in Mexico.
"This support is thanks to the close and long-standing collaboration between the U.S. government and the state of Nuevo Leon, with the main objective of renewing processes and security standards to strengthen passenger safety," said Grupo Aeroportuario Centro Norte (OMA).
The equipment implemented is the ProVision 2, which uses high millimeter wave technology to automatically detect concealed objects in a wide variety of materials, optimizing passenger and carry-on baggage screening processes.
Likewise, they offer advanced detection, without any risk to the health of passengers, as they do not use X-rays or ionizing radiation, as well as preserving the privacy of the user by only showing a silhouette to support the location of the area where the object has been detected.
Its technology can detect all types of objects and materials, not only metallic ones. This reinforces the screening system by providing advanced detection of possible threats.
With this equipment renovation, passengers are required to leave their footwear and other belongings in the tray and proceed to the body scanning by positioning themselves accordingly.
Source: T21