More foreign investment arrives in Sonora that generates jobs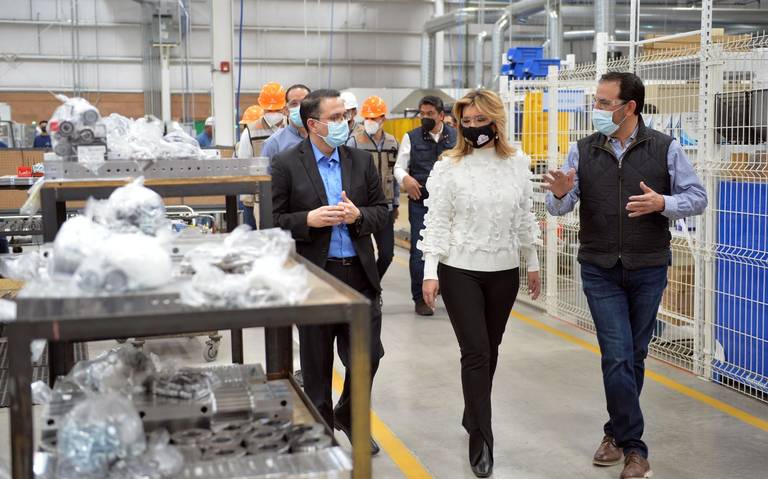 SONORA – Investment from foreign companies continues in Sonora, and with the inauguration of the New Tech Machinery plant, as well as the expansion of the companies TE Connectivity D&D and ATS/Creation Technologies, more than 1,800 new jobs will be added.
Governor Claudia Pavlovich Arellano witnessed the inauguration of the new New Tech Machinery plant, which is in the construction machinery manufacturing sector and already has two in Hermosillo.
"They are always welcome here; these facilities for working steel and all the materials they handle have surprised me a lot, all this will generate more jobs in Sonora," said the governor.
Later, she took a tour of the Latitud Industrial Campus, where she participated in the banner for the construction of the new TE Connectivity D & D plant, which will generate 1,000 jobs, with the plans to reach 2,500.
This company is dedicated to the manufacture of computer equipment, communication, measurement, among others, for its clients that among others are Google, IBM, Facebook, Amazon, Space X, Ericsson, which will employ more than 11,000 people throughout the state, in its nine plants located in Hermosillo and Empalme.
Pavlovich Arellano was present at the start of the construction of the new ATS/Creation facilities, whose growth in Hermosillo will generate more than 800 jobs, increasing from 215 to a worker base of more than 1,000 people.
ATS/Creation Technologies is engaged in the assembly of printed circuit and mechanical end boards for products such as LED street lighting lamps, fitness equipment, wireless audio amplifiers, laser marking/engraving, 3D printers, DNA sequencing, laryngoscopes, lighting Automotive Environmental, Air Conditioning, Bulldozer Controllers, Automated Shipping Package Sequencing, and Automated Surgery.
Source: El Sol de Mexico