Mota-Engil to take care of the Tren Maya's Stretch 1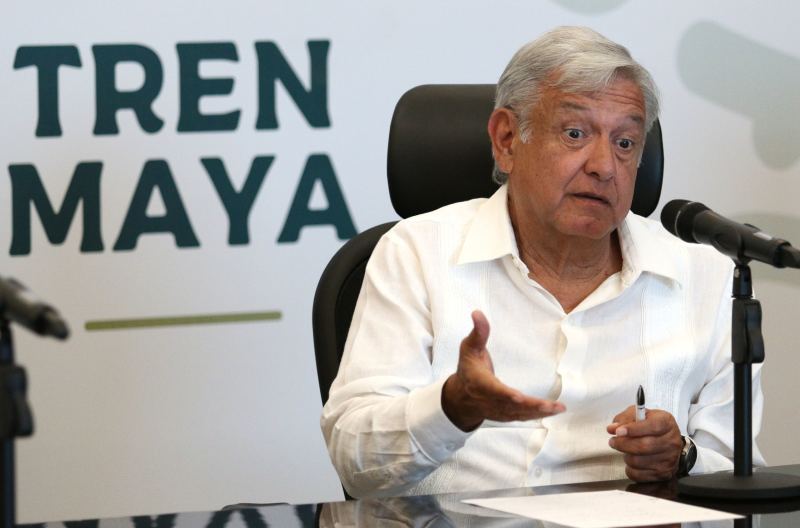 Warning
: foreach() argument must be of type array|object, bool given in
/home/mexiconow/public_html/sites/mexiconow/wp-content/themes/mexiconowwpnew/single.php
on line
253
MEXICO — The consortium made up of Mota-Engil, China Communications Construction Company, Gavil Ingeniería, Eyasa and Grupo Cosh will take over section 1 of the Maya Train, which runs from Palenque, Chiapas, to Escárcega, Campeche.
The value of the selected offer amounts to US$ 540 million, stated Arturo Ávalos, director of administration and finance at Fonatur, during the presentation of the ruling.
The corresponding works for this section will start on April 30th and will also pass through the state of Tabasco, where at least one station is contemplated in Tenosique and a second one is being analyzed in Balancán.
The contract involves the elaboration of the executive project based on the basic engineering provided by Fonatur, supply of materials, construction of platform and railroad, dirt roads, structures, roads, drainage systems, induced works and auxiliary facilities.
The highest cost proposal presented for this tender amounted to US$ 924,372,768, million by the consortium made up of Omega Construcciones, Omega Corp, Asch, Coopsa Ambiental and Quantivia Ingeniería y Construcción, which was rejected. Other rejected proposals came from consortiums with the participation of ICA Construcción and CICSA, of Grupo Carso.
Only 5 proposals out of the 14 presentedm were technically solvent, according to the reading of the ruling.
It is worth mentioning that despite the health contingency, the federal government insisted that the priority projects, such as the Dos Bocas refinery, the Santa Lucía International Airport, the Maya Train and the Trans-isthmic Corridor, would continue with its execution.
To do this, the General Health Council published an addition to the Agreement establishing extraordinary actions to address the health emergency caused by the SARS-CoV2 virus, which establishes that those who have commitments to the projects mentioned before will be considered essential activities.
Source: Forbes