Navistar celebrates its 25th anniversary at Escobedo Plant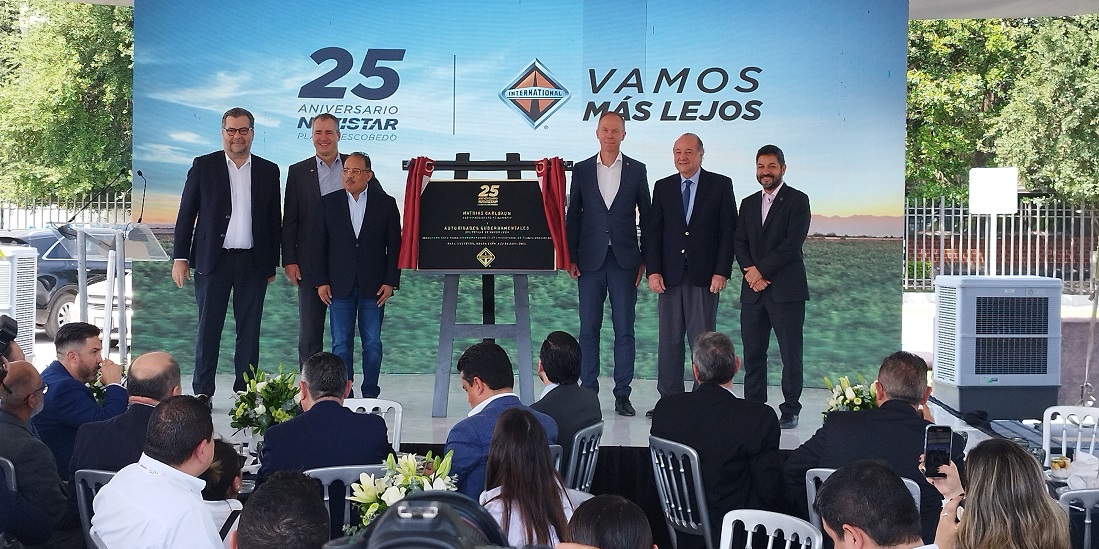 ESCOBEDO, NL – Navistar celebrated the 25th anniversary of its Escobedo Assembly Plant in Nuevo Leon, Mexico.
Since its opening in April 1998, it has produced close to 880,000 chassis for buses and trucks. It is also home to the revolutionary International® eMV™, the only 100% battery-electric truck manufactured in Mexico.
"I am proud of the team at the Escobedo Assembly Plant and the work they do every day to better serve our customers," said Mathias Carlbaum, president and CEO of Navistar.
Covering more than 110 hectares, the Escobedo Assembly Plant provides direct employment for nearly 6,200 people and indirect employment for 3,000 more. The vehicles produced at this production unit are exported mainly to the United States and Canada.
"Over more than two decades, this production plant has received investments of more than US$582 million, the most recent announced last February for the expansion of the cab painting area," said Bernardo Valenzuela, vice president of Operations and general manager of Navistar Mexico.
The Escobedo Assembly Plant was the first in Mexico to obtain ISO 45001 certification, an international standard for occupational health and safety management systems. It also has national and international certifications such as ISO 9001 (quality), 14001 (environment), as well as PASST, Empresa Segura and Industria Limpia certifications, among many others.