Neapco to invest US$59 million in Coahuila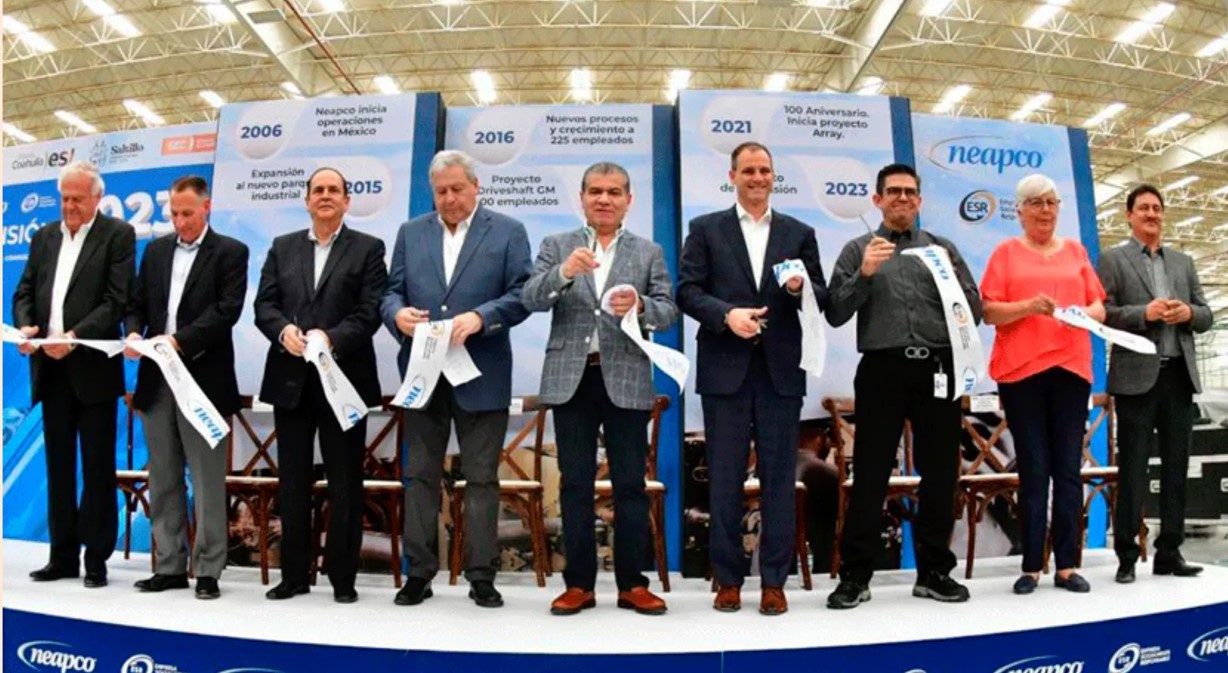 SALTILLO, COAH - The governor of Coahuila, Miguel Ángel Riquelme Solís, announced the expansion project of the Neapco company, in which US$59 million will be invested and which will generate 150 direct jobs.
"Today, Coahuila is in the eyes of the whole world and we will continue working for it. The labor force is a factor for the state to continue promoting and generating employment," said the state governor.
Neapco is a U.S.-invested company in the automotive industry dedicated to the machining of cardan shafts and half shafts for vehicles, and among its customers are many of the best carmakers in the world.
The state governor thanked Neapco's executives for making the decision to expand its operations in Saltillo and Coahuila.
Located within the Cerritos Mencorsa Industrial Park, NEAPCO's expansion will take place on a 34,300 square meter site, where a 20,000 square meter expansion of the main warehouse will be built.
The current 29,800 m2 warehouse received an initial investment of US$80 million, which will bring this expansion to a cumulative US$139 million and 600 total jobs.